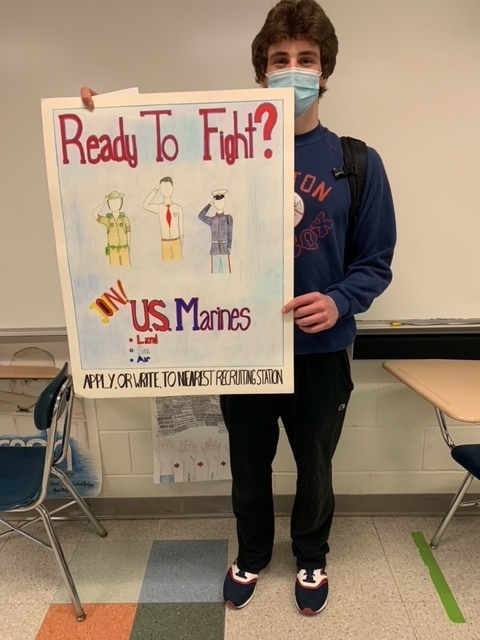 A look at: Miss Carroll's World War II Projects
Brunswick Brittonkill Central School District
Wednesday, March 24, 2021
Miss Carroll's 10th grade Global History students recently created World War II projects in which they chose to take on a specific role. A wide range of projects were created as students explored different aspects of the war including significant battles, propaganda, the Holocaust and even the histories of their own family members. Students could also choose the format of their projects and turned in impressive dioramas, posters and newspaper articles.

Take a peak inside Miss Carroll's classroom!
---
Evan decided to create two projects! As an avid Red Sox fan, he created a trifold about Ted Williams who played for the Sox from 1939-1960 and also served as a pilot during World War II. He also put together a diorama depicting The Miracle at Dunkirk.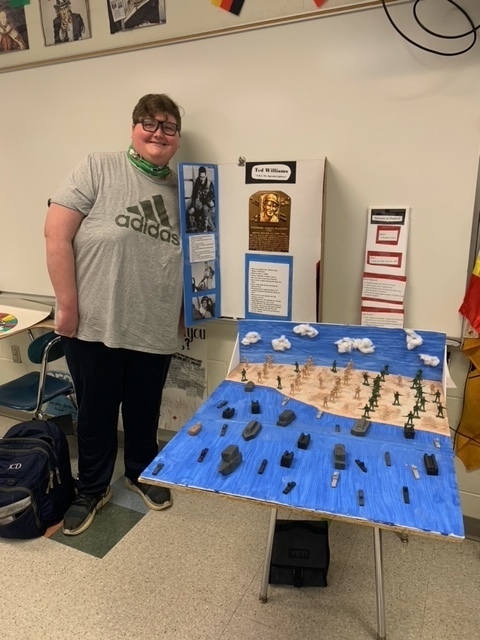 ---
Emelia used this project as an opportunity to learn about her own family history. She made a trifold about her great grandfather Melvin "Red" C.E. Brause who enlisted after the attack on Pearl Harbor and served as a mechanic in the South Pacific.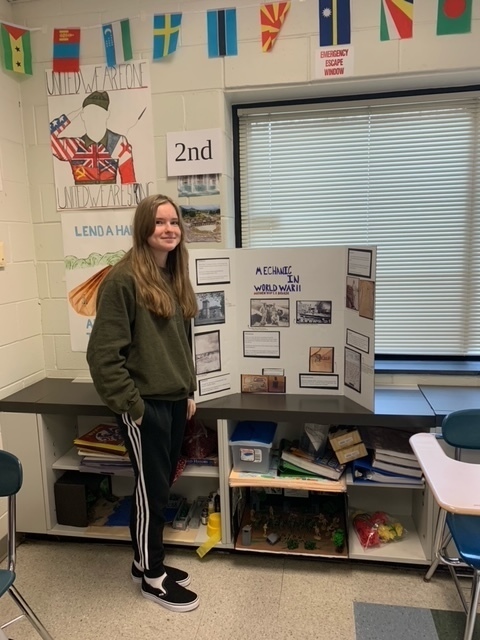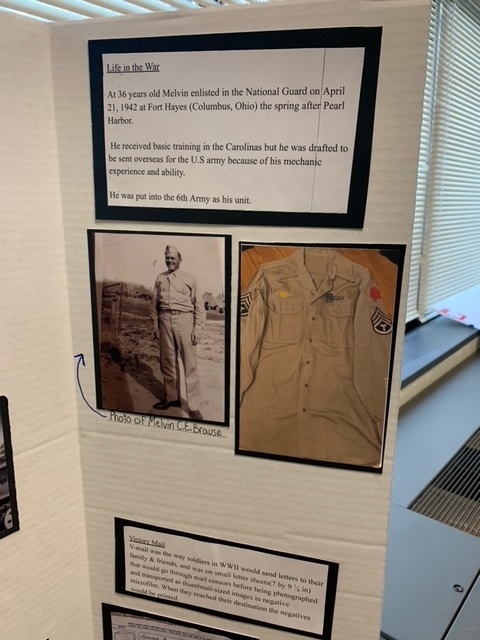 ---
Joe created a board game about World War II complete with questions in categories such as important vocabulary, significant people and battles, as well as causes and effects of the war.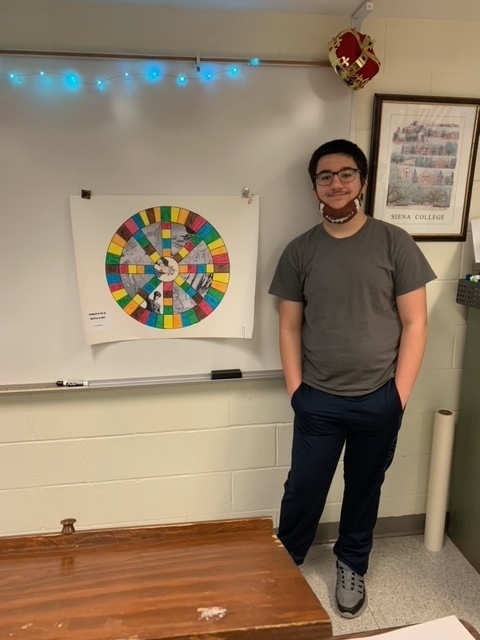 ---
Garrett wrote, "World War II through the Windsor's Eyes" - a collection of primary source documents and fictional imaginings (letters and journal entries) from the perspective of the British Royal Family.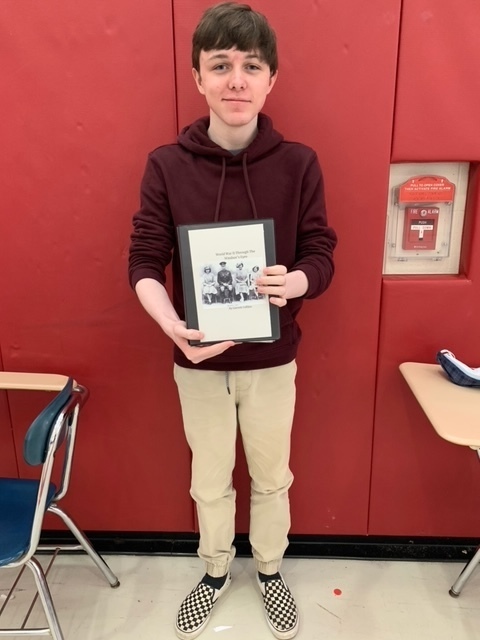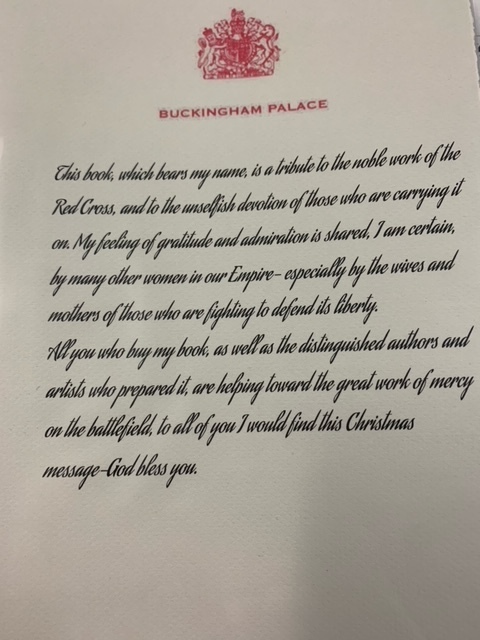 ---
Ryan and Rylee created propaganda urging American citizens to join the war effort through rationing supplies and enlisting in the military.
---
Julia took on the role of a British Journalist writing about the London Blitz. Her article urges British citizens to stay steadfast in the difficult times of war.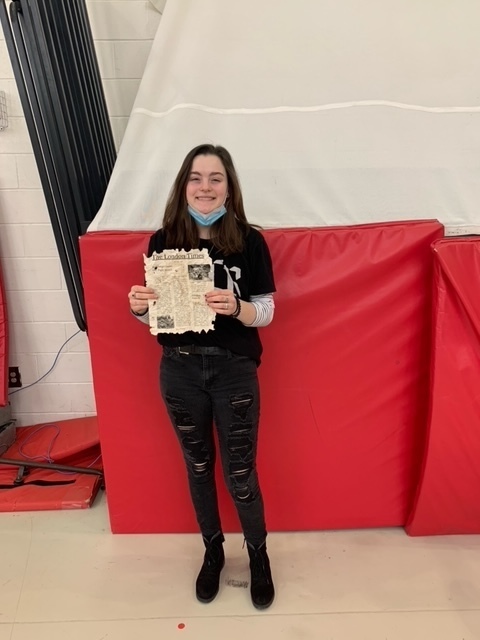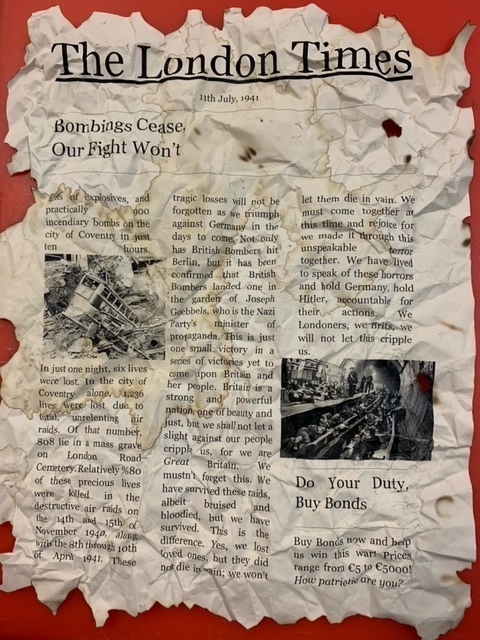 ---
Averianna constructed a diorama about Auschwitz and learned about the horrific attack on followers of Judaism during the Holocaust.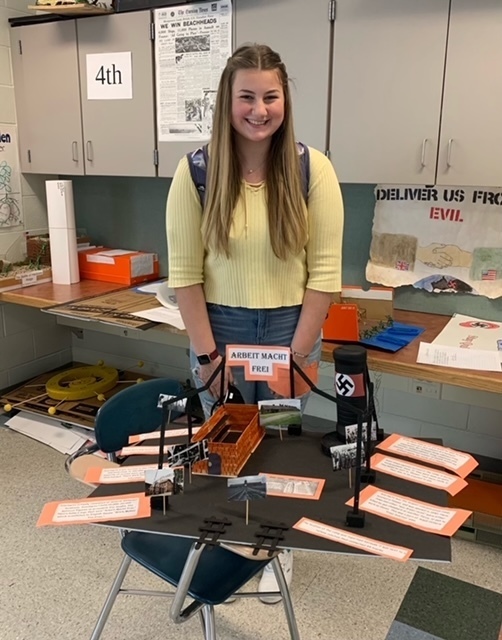 ---
Nevin created a diorama depicting D-Day and learned about how the weather impacted (and delayed) the day of the attack.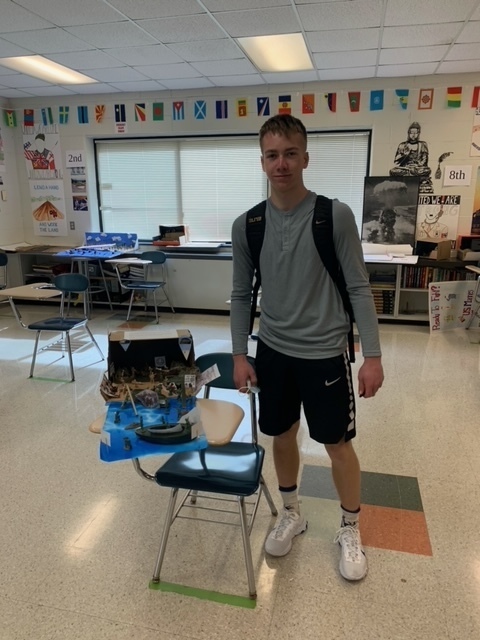 ---
Liam drew a propaganda poster urging Americans to enlist in the military.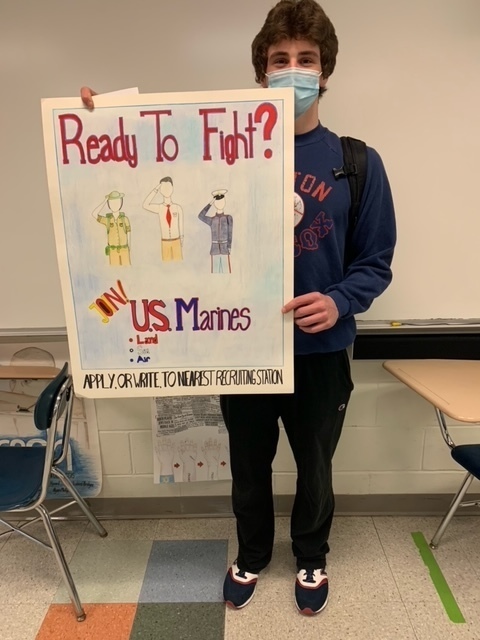 ---
Grace's propaganda poster was motivated by the War Advertising Council's message of being aware of "unguarded talk" - during the war there was great concern about the issue of espionage.