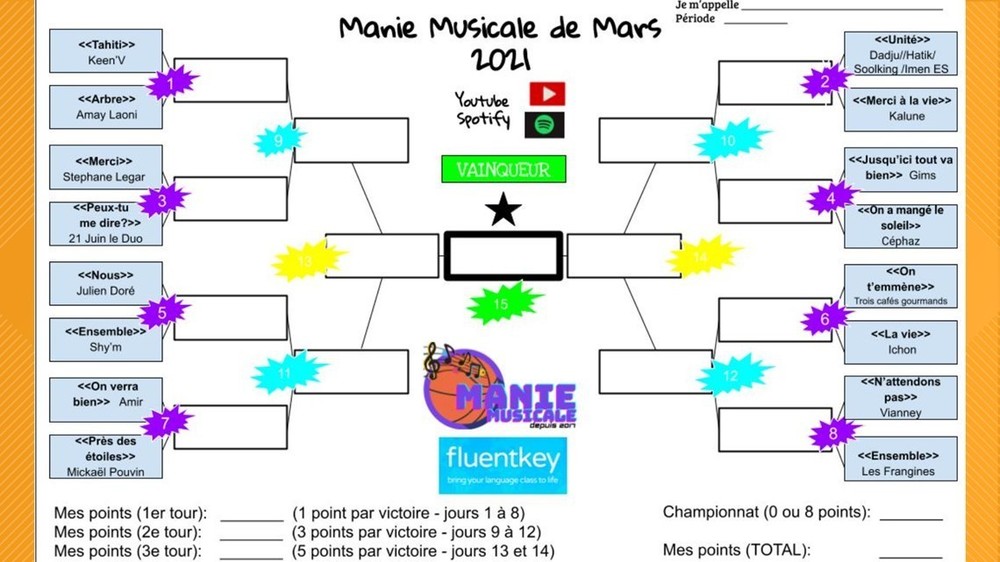 A look at: "Manie Musicale"
Brunswick Central School District
Wednesday, April 14, 2021
While March may have come and gone, let's take a look at what some of our French students were involved with last month:
"Manie Musicale" is a French song competition started four years ago by two Maine teachers: York Middle School French teacher Stephanie Carbonneau and Falmouth Middle School French teacher Michelle Fournier.
The goal of "Manie Musicale" is to increase student engagement in the French language, cultural knowledge, and to improve French skills using popular French songs.
For the past three years Madame Carlstedt has participated in this competition with her French students. She says, "This year the artists are engaging with teachers and students in a significant way." Tamarac students, along with over 2,000 other schools worldwide, participated in this years "Manie Musicale".