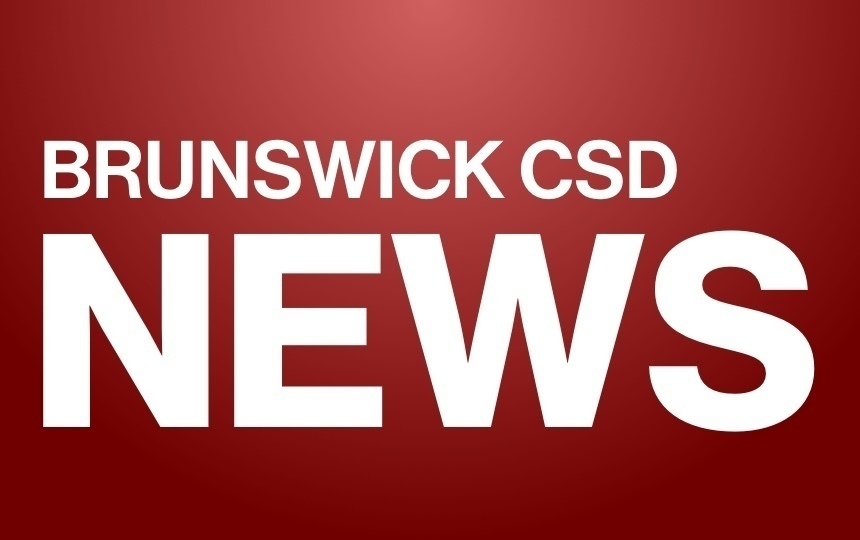 eNews Weekly Update from Mr. Rizzo - Week Ending September 17, 2021
Mr. Kenneth Rizzo
Friday, September 17, 2021
Dear Secondary School Families:
It was a very smooth first week of the school year. There is a lot of positivity in the air with all of the students back in the building. This week Mr. White and I held assemblies with the middle school and high school students to review important procedures and expectations. The class advisors also joined and spoke about many exciting events and opportunities this year. Homecoming weekend is one of them and will be held on October 8 & 9. Parents and guardians will find all of the information they need in our student handbooks and on our district calendar https://www.brunswickcsd.org/o/bcsd/events. Our middle school and high school handbooks are now available on FamilyID - we've gone paperless! The links can be found under the "PROGRAMS" tab at the top. Please take a few minutes to review with your child. Please make sure that both you and your child provide a digital signature by Friday. September 24.
Annual School Picture Day: Adirondack School Portraits will be here on Tuesday, September 28 for middle school portraits and on Wednesday, September 29 for high school portraits. Brochures with package options will be coming home with your child this week. You can also order and pay for your photos online by visiting www.adirondackschoolportraits.com and use the school code TMMDHS36X21. Completed paper forms should be handed directly to the photographer with payment on 9/28 or 9/29. Picture retake day is scheduled for December 13.
PSAT: Tamarac will be offering the PSAT on Tuesday, October 26th. The PSAT serves as a preparatory exam for the SAT and as the test of entry for the National Merit Scholarship Competition. It is optional but all juniors (and sophomores who have completed or are currently enrolled in Algebra 2) are eligible to take the exam.
We would like to encourage eligible students to take the PSAT. If you are interested, you must register in advance. Registration will take place in the High School Counseling Center from September 20th - October 15th. A fee of $18.00 is required at the time of registration. Please bring the exact cash amount or a check made payable to Brunswick Central School District. If you have any questions, please contact Mrs. Collins (pcollins@brunswickcsd.org) or Mrs. Ryan (kryan@brunswickcsd.org).
New Academic Eligibility Policy: A committee of teachers, coaches, parents and administrators worked over the summer to revise our middle school and high school Academic Eligibility policy for all extracurricular activities. The updated policy is much more progressive in regards to imposed consequences and provides increased opportunity for support. You can find the entire policy in our handbooks. Here is a separate copy of the policy by itself:
https://docs.google.com/document/d/1FrjsXRlrIIOhXeumRctA4yl6nFB3ex-3xvxnWuJziqI/edit?usp=sharing
Daily Attendance: Attendance will be taken daily in homeroom/period 1 and then period by period. Parents/Guardians should contact Andrea Lammerts (alammerts@brunswickcsd.org) to report all absences. Students are responsible for any missing instruction and work while not in school.
Free Breakfast and Lunch: A reminder that every student at Tamarac qualifies to receive a free breakfast & lunch for the entire 2021-2022 school year. Students unfortunately cannot just get milk or juice. Additionally, all students need to rung up through the register system when getting their free meal. The USDA rules for the free meal require that each student must get 3 food components (1 of which must be a fruit or vegetable) to qualify for the free meal. All ala carte items, like a single milk, must be paid for.
Thank you for helping us as we must follow all USDA rules for the free breakfast and lunch program. Please reach out to Joy Wright if you have any questions (Jwright@brunswickcsd.org)
Virtual Open House: Mark your calendars for 6 pm on Wednesday, October 6! We are still working on our plan for this year and will release more information as soon as it becomes available.
Have a safe and relaxing final weekend of summer (we officially usher in Fall on Wednesday). If you like to swim, it looks like the weather will cooperate to steal a few extra days in the pool, lake or stream. I hope you are able to get outside and enjoy!
Sincerely,
Ken Rizzo
Secondary School Principal