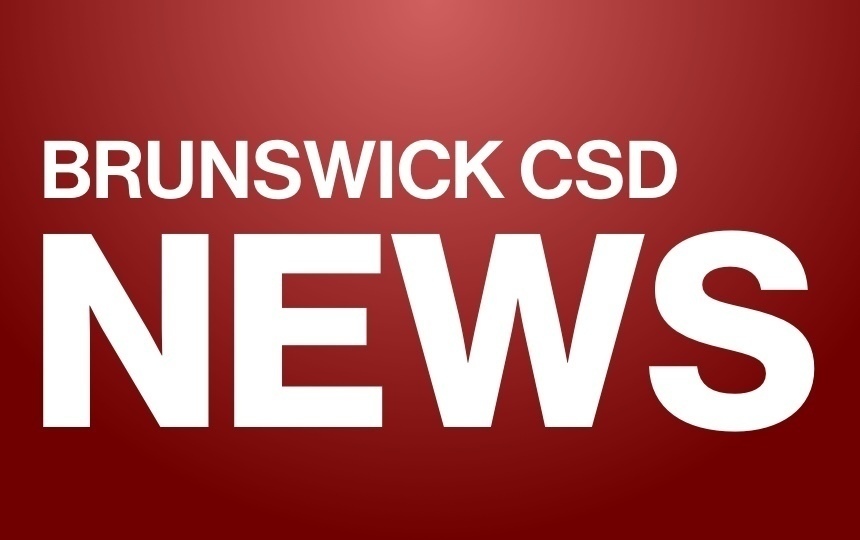 eNews Weekly Update from Mr. Rizzo - Week Ending October 15, 2021
Mr. Kenneth Rizzo
Friday, October 15, 2021
Dear Secondary School Families:
I hope everyone had a great week and got to enjoy some of the terrific fall weather. We had a really nice homecoming and pep rally capped off with a Wildcat victory on the gridiron last Friday night! Good luck to the team as they travel to Mechanicville later today. Our High School Senate is currently working on plans for some exciting new social opportunities for our students later this fall. Stay tuned for more information as our plans come together. On the academic side of things we have arrived at an important juncture on the school calendar - first quarter interim grades are now available. Please take time to check the parent portal to review your child's progress and teacher feedback. If your son/daughter is struggling, do not hesitate to reach out to teachers or counselors with questions. A reminder that within our new 6-12 counseling center Ms. Collins is working with families whose last name begins with the letters A-F, Ms. Ryan has G-M, and Ms. Fulgan has N-Z. Finally, the new Academic Probation policy goes into effect on Wednesday. I have included a link to the policy below for your reference. Seeking after school support is critical if your child is on Tier I Academic Probation. Thank you for your continued support at home!
https://docs.google.com/docume...
Polar Plunge:
The Youth Activation Committee, also known as YAC, is a high school club consisting of students with and without intellectual disabilities who plan activities that promote and advocate for respect, inclusion, and acceptance for all people. Our YAC works closely with Special Olympics to create a more socially inclusive school climate through various activities such as the Polar Plunge, the Spread the Word campaign, and the Unified Basketball program. This year, we will be participating in the Lake George Polar Plunge. The money raised from this event will go towards the Special Olympics which sponsors our club and the Unified Basketball team. We have a team of approximately 30 plungers attending this year and have set a donation goal of $3000.
Would you be willing to donate to support our team? Your support will directly affect the ability for Special Olympic NY athletes to participate in training, activities, and competitions at no cost to them or their caregivers. With your donation, you can help the athletes get safely back in the game!
If you would like to sponsor our Polar Plunge team, checks can be made out to Tamarac YAC and should be received by October 31st. If you'd prefer to make an online donation, you can find us by going to www.events.nyso.org/2021lakegeorge. Just type TamaracYAC in the "search teams" box.
If you have any questions or if you would like a donation receipt, please contact our advisor, Ryanne Phillips, at rphillips@brunswickcsd.org or (518)279-4600 x1501. This year, we would like to support the Special Olympics and meet our goal of $3000, so any donation would be greatly appreciated.
Handbook Reminder: If you have not already done so, please make sure both you and your child read/review/sign the digital copy of the student handbook. Our middle school and high school handbooks are now available on FamilyID. The links can be found under the "PROGRAMS" tab at the top.
PSAT: Tamarac will be offering the PSAT on Tuesday, October 26th. The PSAT serves as a preparatory exam for the SAT and as the test of entry for the National Merit Scholarship Competition. It is optional but all juniors (and sophomores who have completed or are currently enrolled in Algebra 2) are eligible to take the exam.
We would like to encourage eligible students to take the PSAT. If you are interested, you must register in advance. Today is the final day for registration. A fee of $18.00 is required at the time of registration. Please bring the exact cash amount or a check made payable to Brunswick Central School District. If you have any questions, please contact Mrs. Collins (pcollins@brunswickcsd.org) or Mrs. Ryan (kryan@brunswickcsd.org).
IMPORTANT INFO FROM THE SECONDARY HEALTH OFFICE
Attendance Guide:
https://drive.google.com/file/d/15mVsKFnWWMX6X8KgaiNs23zpHImqeTff/view?usp=sharing
Please make sure your child comes to school with a mask (bring an extra). We are running low on disposable masks already - students seem to prefer them better than the cloth ones.

School physicals are REQUIRED this year(there was a temporary pause due to the pandemic). Any student who has not had a physical AFTER September 3, 2020, will have a physical done by our school physician the last week in October. If you would prefer that your child go to their own MD, please submit the physical prior to Wednesday, October 27th.
If you have questions, please feel free to contact the Health Office at 518 279-4600 Ext. 2426.
Have a great weekend!
Sincerely,
Ken Rizzo
Secondary School Principal