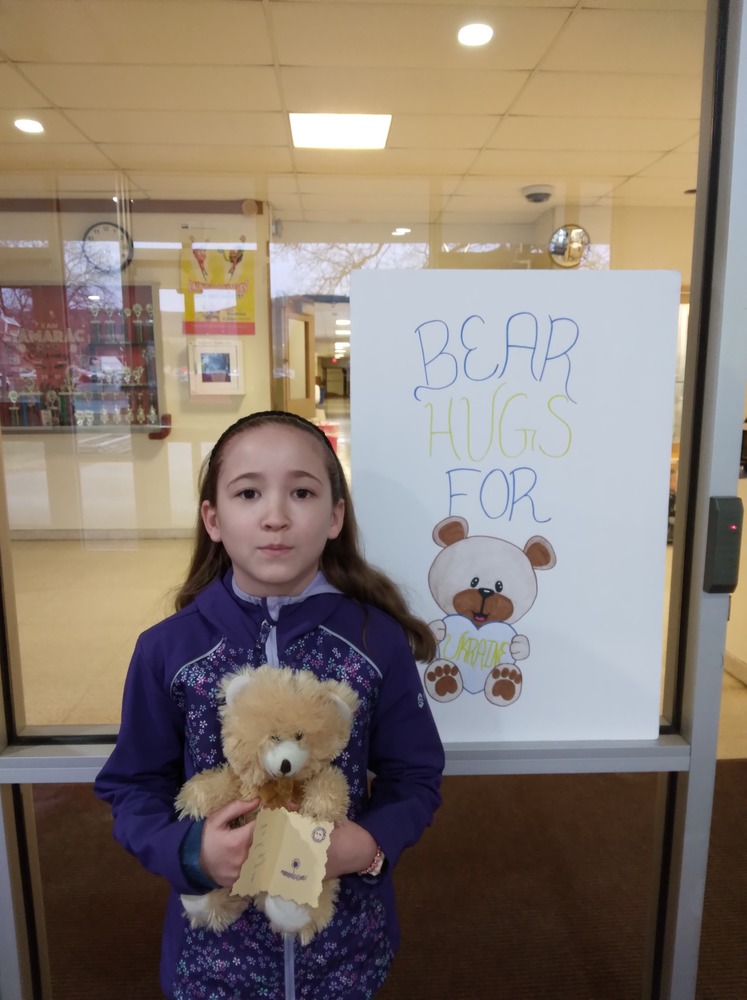 Bear Hugs for Ukraine
Brunswick Brittonkill Central School District
Thursday, March 10, 2022
Pyper (Mrs. Robideau's 3rd Grade) started the initiative "Bear Hugs for Ukraine" to collect donations to send to children and adults in Ukraine. Starting Wednesday (3/9) through Friday (3/18), Pyper is asking for the donation of new teddy bears to send to Ukrainian Children. Each bear should be given a big hug with a note attached sending love, encouragement and hope! Letting the children know that they are not alone and to give some comfort in a very scary time of their lives!
When asked why Pyper wanted to start this donation initiative, she responded, "Kids in Ukraine need comfort. Moms are struggling to keep their kids safe. People are getting injured and need help!"
In addition there is desperate need of first aid supplies and baby supplies:
• Diapers
• Diaper rash cream
• Baby wipes
• Baby body wash
• Baby shampoo
• Pacifiers
• Baby bottles
• Baby food in plastic containers
• Dried baby food
• Powdered infant formula

There will be a bin in the elementary school office with the sign below were you can put bears and/or supplies! Donations will be brought to a local Ukraine church for mailing and distribution. Thank you for your kindness in a time when it's needed the most!