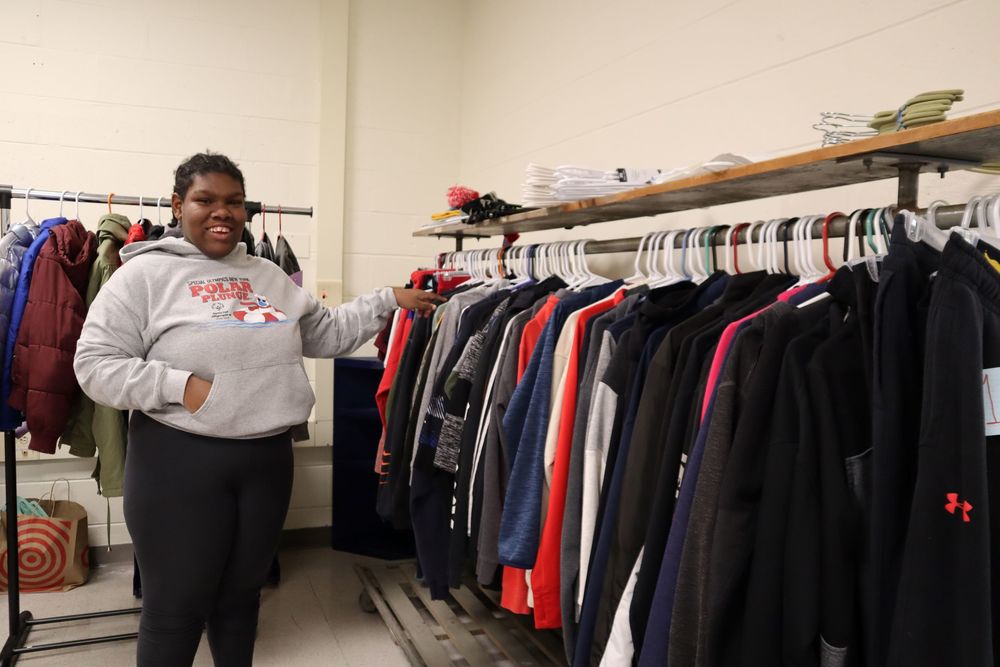 Lost and Found Project
Brunswick Brittonkill Central School District
Thursday, March 17, 2022
Our Life Skills class has been working on an important project that helps both students and their families. They have been taking the items from the lost and found bins at school and making an easy system to ensure they get to their rightful owner. If you've ever seen the lost and found piles at school, you would know how big of an undertaking this process is. Our life skills students have done (and continue to do) the following:
Collect lost items
Wash/clean items
Tag and number each article
Take a photo of each item
Add item to their new lost and found website
The website should be up and running in two weeks on March 30th. There will be an email attached to the website, where after looking through the photos and description, a parent/guardian can email the Life Skills classroom to let them know what article of clothing or items are their child's. The Life Skills class will ensure that item gets to the student to take home. Lost and found boxes will be checked weekly and anything new will be added to the website.
The Life Skills class already has a total of 124 items from the secondary school. In early April, they plan to get all the lost and found items from the elementary school. They will soon decide what the claiming window will be (either 2 or 3 months) before boxing the items up to be delivered to an agency in need.
The Life Skills class hopes that you benefit from their efforts and these lost and found items make their way home!
- Ms. Lydon, Aaron, Kaylee, Keara, Aidan, Gloria and Christian
P.S. - additional clothing racks are still needed should you have one to donate to this effort.