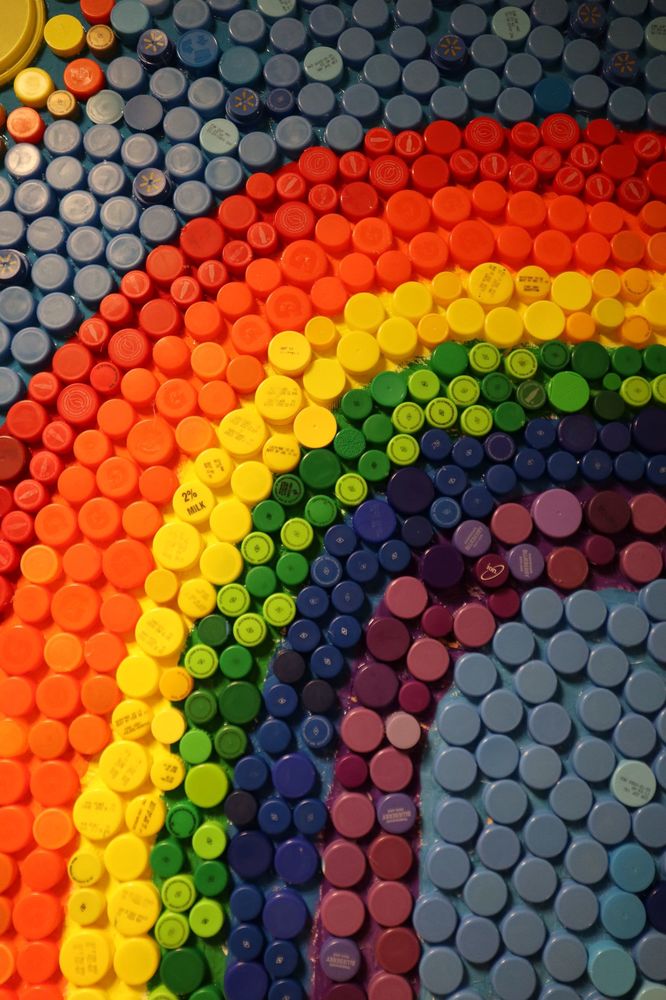 Bottle Cap Mural
Brunswick Brittonkill Central School District
Thursday, March 31, 2022
In 2020, the middle school did research about plastic pollution. Some of the topics that the students investigated is how plastic pollution could harm the environment, how to lower plastic pollution and why plastic is so prevalent. After we learned that it is very difficult to recycle plastic bottle caps, the school started collecting them to make a mural. The suggestion for creating a rainbow came from several students, including Gianna, Pyper and Gina who felt like it was a good symbol of hope and happiness in difficult times.
As you can see on this beautiful mural, small items can make a big impact!
The mural was designed and created by Riley Dahl, Zoe Phillips, Meghan Hollister, Teresa Kane, Amelia Grant, Lauren Sears and Caliegh Quackenbush. It took them over a month, working during their study hall and lunches.
Thank you to Mr. Scalzi, Mrs. Labshere and all the community members who collected and sent in bottle caps!