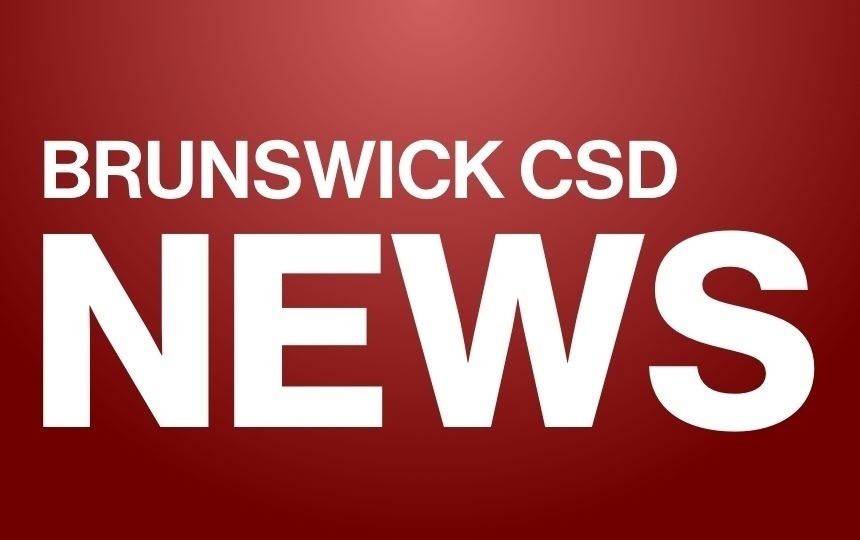 eNews Weekly Update - Secondary School - Week Ending April 15, 2022
Mr. Kenneth Rizzo
Friday, April 15, 2022
Dear Secondary School Families:
Happy Good Friday and Passover to everyone in our community who celebrate. There are many fantastic happenings that I am excited to share in this week's update. Before we get there, a reminder that school is closed next week for spring recess. We will be administering the 6-8 Math assessment when we return (Tuesday 4/26 and Wednesday 4/27). Have a wonderful Easter and safe travels if you are headed out of town. Go Bengals!
Community Service/Volunteer Firefighting: April 23 and 24 is Recruit NY Weekend for the Volunteer Fire Service and Rescue Squads. Anyone ages 14+ may become a volunteer in their community. Check out the attached PowerPoint from the Rensselaer County Fire Safety Coordinator for more information.
https://docs.google.com/presentation/d/1gdvGCXGM4raQ7EfgCZTTbt5pIF8nV8FC/edit?usp=sharing&ouid=117204023686917898733&rtpof=true&sd=true
Health Office Reminder: Students who become sick at school should go to the health office to be evaluated by the nurse. If your child calls you to go home sick please ask them to go to the health office before coming to school to get them. A nurse will call you to review their symptoms and at that time we will determine if they need to go home sick. The phone number for the health office is 518-279-4600, ext. 2426.
College Fair: CASDA and the Capital District Counseling Association (CDCA) are excited to announce we have rescheduled the Spring Regional College Fair at Hudson Valley Community College for April 26, from 6-8 p.m. Admission is free, as always! Please email collegefairs@casdany.org with questions.
https://files.ctctusercontent....
Guest Reader: Look at who showed up as a guest reader in Ms. Jewell's 6th grade classroom this week! The students really appreciated Mr. White taking the time to read together.
Book Fair: The Scholastic book fair is scheduled for May 2nd through May 6th at the Secondary School library. There are two ways to shop!
Online:
Support our school by shopping at The Scholastic Store Online. All orders ship home and book-only orders over $25 ship free. Every purchase benefits our school and helps develop a love of reading! Visit https://www.scholastic.com/bf/tamaracmiddleschool1
In-person:
The Book Fair will be in the Secondary School library from May 2nd - May 6th. Students will come with their ELA class, and the book fair will also be open during lunch and study hall for browsing.
Students can bring cash or check (made out to Brunswick CSD).
Classroom Spotlight: Ms. Bishop's Global 9 students wrapped up their study of the Dark Ages this week with "Middle Ages Day." Each student gave a short presentation about their chosen topic and shared a homemade artifact. The presentations (and food) were quite impressive!
NYSMAA: Congratulations to the Tamarac High School Band for earning a Gold rating at the NYSSMA competition at Shaker this week! A second big congratulations to Choraliers and the middle school select chorus for also brought home a Gold rating at the NYSSMA festival in Queensbury!
AP Exam Schedule:
May 4: AP Environmental Science
May 5: AP English Literature and Composition
May 6: AP United States History
Graduation:
10:00 am on Friday, June 24

Outside on the football field (weather permitting)

Each student will receive six tickets for family and friends to attend.

Rain date Saturday, June 25 at 10:00 am. (we will notify families as soon as possible the week of the ceremony if this change were to be made)
Service and Cords: Please see the attached memo regarding service and cords. https://docs.google.com/document/d/15j67O2maj-HbsIkN6UVA9q755QfJdBS0uhI3LViGuh0/edit?usp=sharing
Moving Up Day:
The 8th grade moving up ceremony is scheduled for June 23 at 8:30am.

High school gym (due to construction on the auditorium)
May 13 Half Day: Dismissal will be at 10:32am. Students attending the prom must be in attendance until dismissal in order to attend the event.
Attendance Guide for Families: https://drive.google.com/file/d/15mVsKFnWWMX6X8KgaiNs23zpHImqeTff/view?usp=sharing
Sincerely,
Ken Rizzo
Secondary School Principal