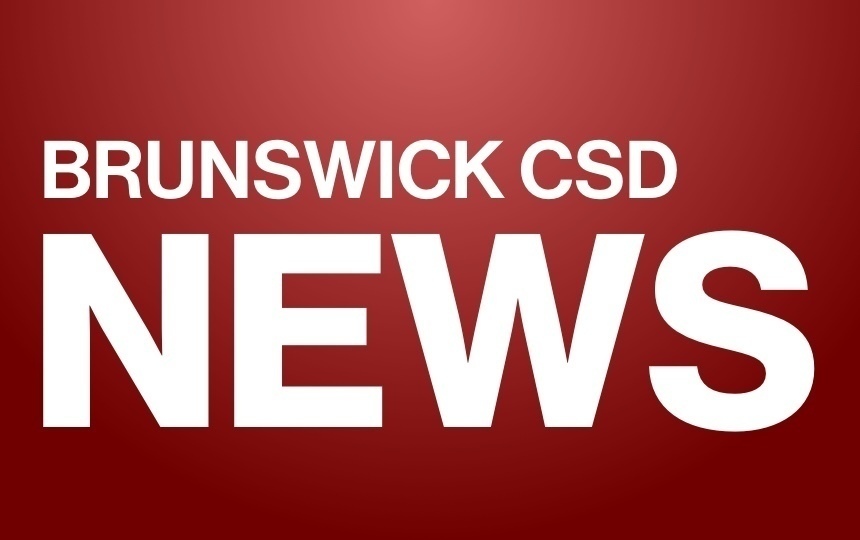 eNews Weekly Update - Secondary School - Week Ending April 29, 2022
Mr. Kenneth Rizzo
Friday, April 29, 2022
Dear Secondary School Families:
Happy last Friday in April! I have some very positive news to share. Tamarac Middle School High School earned high National and metro-area rankings in 2022 Best High Schools, which U.S. News released this week. Here is the updated U.S. News profile page, with details about its rankings: https://www.usnews.com/education/best-high-schools/new-york/districts/brunswick-central-school-district/tamarac-middle-school-high-school-13538.
By earning a national ranking in the top 40%, Tamarac Middle School High School achieved status as a U.S. News Best High School and gained eligibility to display a U.S. News-trademarked 2022 Best High Schools award "badge" (logo). Thank you for your continued support of our amazing students and talented staff!

Quarterly Awards: Congratulations to all of the students recognized by their teachers for quarter 3 Character Awards! To view, click here: https://5il.co/19o4b
6-8 State Assessment Data: Each spring we reach out to parents to encourage participation in 3-8 ELA, math, and science testing. State assessments provide us with important information that we use to support your child and to evaluate our instructional practices and programming. This data is also important for parents/guardians to monitor your child's academic progress. If you are a parent/guardian of a current 7th-9th grader who took last year's exams, please email your counselor if you would like a copy of the report. (kryan@brunswickcsd.org, sfulgan@brunswickcsd.org, or pcollins@brunswickcsd.org). Each report is specifically geared for parents/guardians and contains very helpful information.
HVCC Summer Enrichment: Hudson Valley Community College will be offering Head Start Courses in Math and Writing this summer at no cost to students. Both programs are designed to give students the chance to brush up on these skills, and learn about the college and our academic resources.Students can choose an online or in-person session. The online session will run from July 5 through August 12. In-person courses will run on weekdays from August 15 through 25.

Attached is a flyer with more information. You may contact the office of Community & Professional Education with questions at 518-629-7339 or communityed@hvcc.edu.
https://drive.google.com/file/d/1WIid-CK4rBKnFkz5MT57Vq-0DZs89apr/view?usp=sharing
YAC: On Thursday, April 28th, the Tamarac YAC attended the Special Olympics Youth Activation Summit. The section 2 summit hosted inclusive youth leadership teams from across the Capital Region to share best practices and success stories with peers. Our YAC presented their "WE ARE ALL EQUAL" and Choose to Include campaigns.

The Tamarac YAC is a high school club where students with and without intellectual disabilities work to lead awareness, advocacy, inclusion, and other Special Olympic activities throughout the year. To see what else they are up to, follow TamaracYAC on Instagram and Facebook. Great job YAC!


C'est Magnifique! International travel finally returned over the spring break with a trip to France. Thank you to Ms. Carlstedt and Dr. Maloney for ensuring a safe, fun and memorable experience was had by all!
Cascarones: Cascarones are a Mexican tradition. Students in Ms. Rolston's high school Spanish classes recently had fun making them. They then got to break them over each other's heads for good luck in the year.
Book Fair: The Scholastic book fair is scheduled for May 2nd through May 6th at Tamarac Secondary School. There are two ways to shop!

Online:
Support our school by shopping at The Scholastic Store Online. All orders ship home and book-only orders over $25 ship free. Every purchase benefits our school and helps develop a love of reading! Visit https://www.scholastic.com/bf/tamaracmiddleschool1

In-person:
The Book Fair will be in the Secondary School library from May 2nd - May 6th. Students will come with their ELA class, and the book fair will also be open during lunch and study hall for browsing.

Students can bring cash or check (made out to Brunswick CSD).

AP Exam Schedule: Any student taking an AP exam may go home after the exam if they have provided a note from a parent/guardian.
May 4: AP Environmental Science
May 5: AP English Literature and Composition
May 6: AP United States History

Graduation:
10:00 am on Friday, June 24.
Outside on the football field (weather permitting)
Each student will receive six tickets for family and friends to attend.
Rain date Saturday, June 25 at 10:00 am. (we will notify families as soon as possible the week of the ceremony if this change were to be made)
Service and Cords: Please see the attached memo regarding service and cords. https://docs.google.com/document/d/15j67O2maj-HbsIkN6UVA9q755QfJdBS0uhI3LViGuh0/edit?usp=sharing
Moving Up Day:
The 8th grade moving up ceremony is scheduled for June 23 at 8:30am.
High school gym (due to construction on the auditorium)
May 13 Half Day: Dismissal will be at 10:32am. Students attending the prom must be in attendance until dismissal in order to attend the event.

Attendance Guide for Families: https://drive.google.com/file/d/15mVsKFnWWMX6X8KgaiNs23zpHImqeTff/view?usp=sharing
Sincerely,
Ken Rizzo
Secondary School Principal