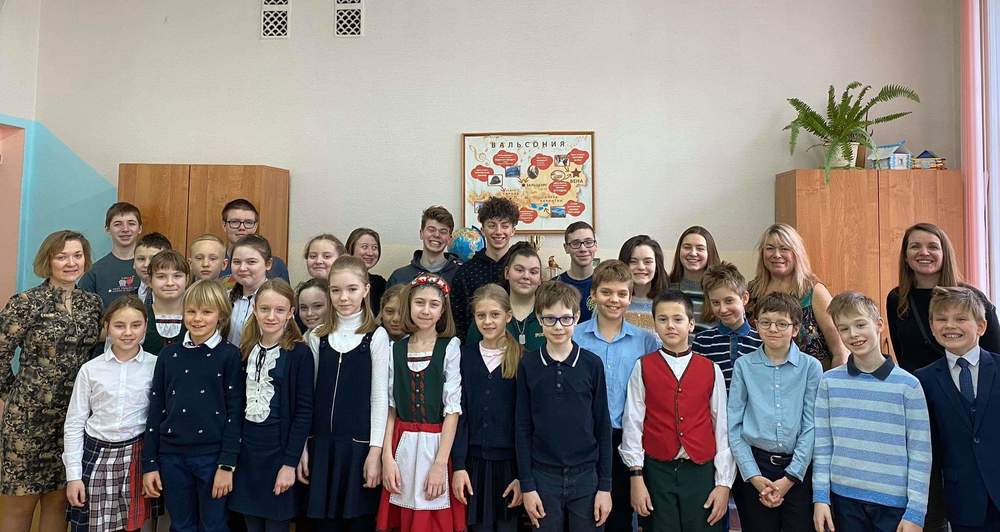 Russian Students Reflect on Once in a Lifetime Trip for Final Project
Brunswick Central School District
Wednesday, June 17, 2020
For their final project of the semester, Ms. Wright's Russian III students collaborated to choose photos to share with others from their February 14th, 2020 Exchange Program to Russia!
2020 marks the 35th anniversary of the Tamarac & Moscow International Gimnasia Exchange Program. It was founded in 1985 after NYSED solicited NY HS Russian programs to partner with schools in Moscow. The goal is to foster and establish friendship and understanding between young people of the USSR and USA. Since 1985, approximately 500 students and teachers have exchanged. Russian and American students and their families have shared homes, language, history and culture classes, tourist attractions and friendship - all of which are pivotal goals and values of Brunswick CSD!
As relations thawed after the fall of the USSR, Russian programs around the country were dismantled. Today, Tamarac stands out as unique in NY and possibly the USA with its originally founded Russian Exchange Program intact.
In February 2020, Russian Teacher Ms. Wright (an 18 year Tamarac veteran) brought 9 students to Moscow and celebrated our 35th anniversary. Tamarac teacher and Russian alumna, Ms. Satalino, accompanied the group - she traveled to Moscow on the program in 1993 and 1994! So many members of the Brunswick community have been involved in continuing our quest for international understanding and cooperation, and global awareness.
To learn more about their trip, check out the projects below:
Torin Bishop - Final Project_ Slide Show
Kendra and Eloise Russia Slides