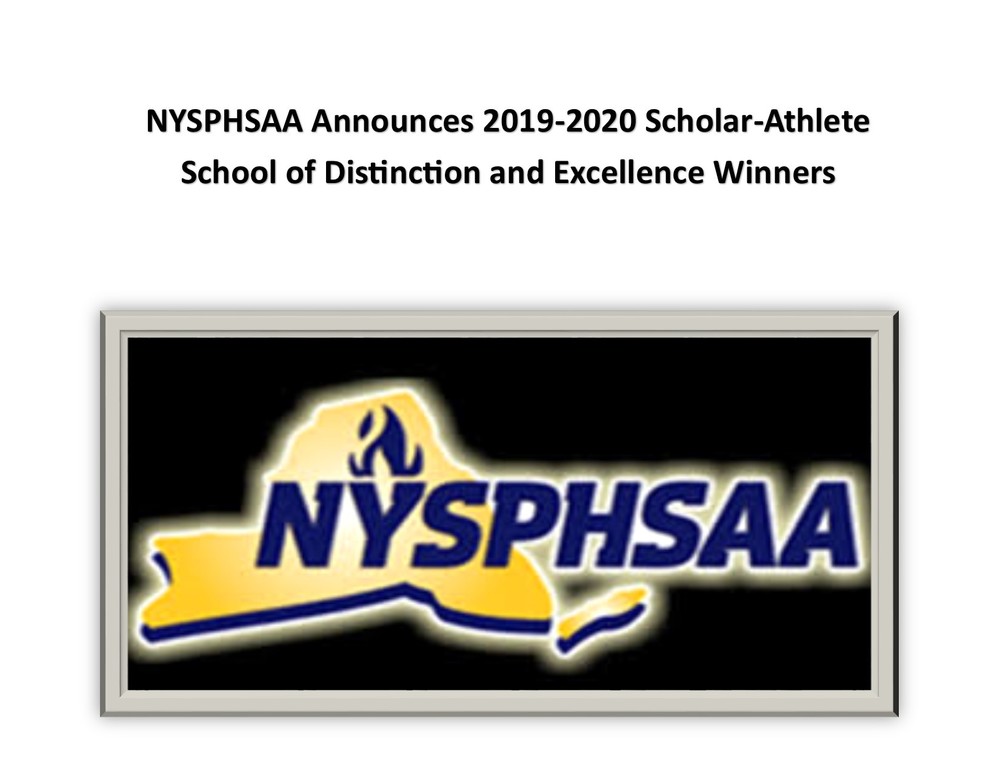 Tamarac HS is a Scholar Athlete School of Excellence
Angelina Maloney
Tuesday, July 21, 2020
The New York State Public High School Athletic Association, Inc. (NYSPHSAA) announces its 2019-20 Scholar-Athlete School of Excellence Award winners.
Brunswick CSD is proud to announce that
Tamarac HS is a Scholar-Athlete School of Excellence winner.
To earn the School of Excellence Award, 75% or more of a school's varsity teams must qualify and receive the Scholar-Athlete team award. For the 2019-20 school year the School of Distinction and School of Excellence winners were based on fall 2019 and winter 2020 Scholar-Athlete submissions because the spring 2020 program was canceled.