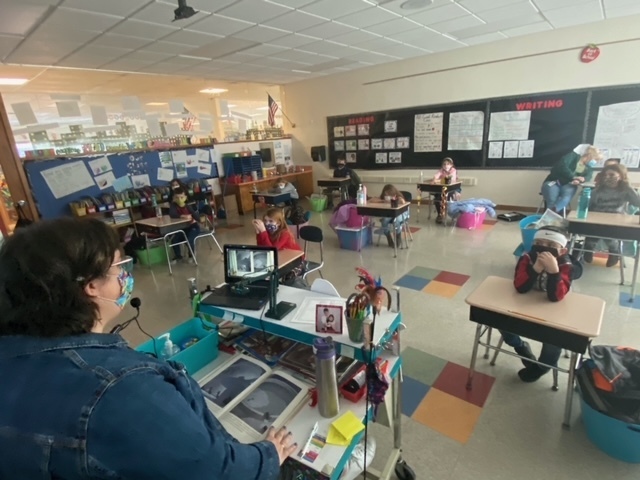 Elementary Mobile Library
Brunswick Central School District
Friday, December 04, 2020
Can you guess what these 2nd graders are learning?
They are engaged in an author study of Chris Van Allsburg!
You may recognize this author from books such as Jumanji and The Polar Express but Mrs. King exposed these young readers to other books in the collection.
When you can't go to the library, the library comes to you!
P.S. - The Upper Hudson Library System has many books by Chris Van Allsburg - to find out what is available, click here.