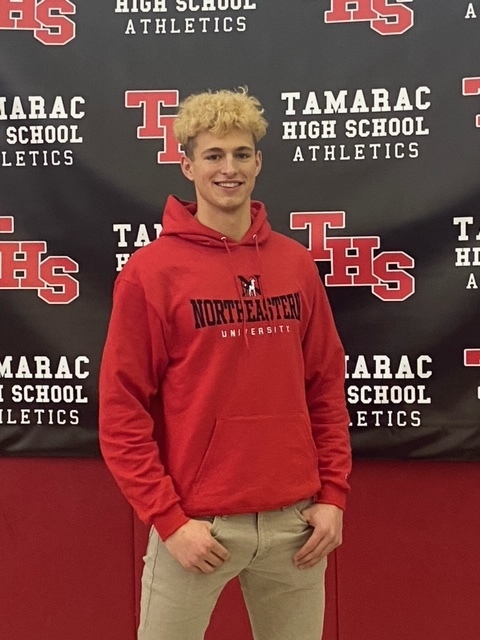 Tamarac High School Soccer Player Tyler Nemjo Commits to Northeastern University
Brunswick Central School District
Wednesday, December 09, 2020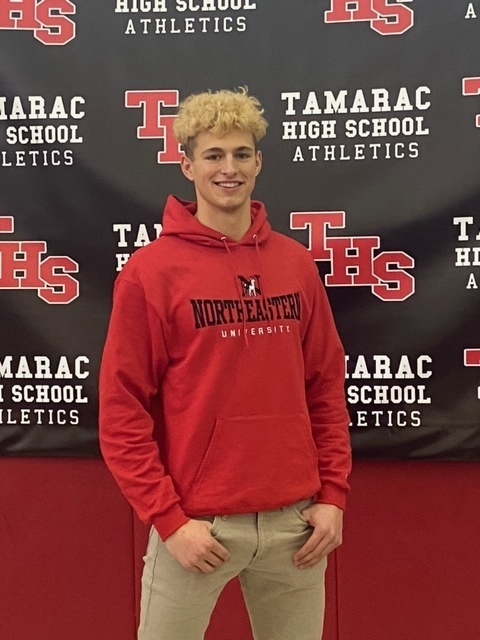 Tyler Nemjo from Tamarac High School signed his letter of intent on Wednesday, December 9th at Tamarac. Tyler has made an early commitment to further his athletic and academic career at Northeastern University in Boston Massachusetts for soccer.
Tyler started his sports career locally at age 6 as a player for Brunswick Youth
Soccer Program, Brunswick Little League and Brunswick Youth Basketball. Tyler
excelled in all sports but it was soccer where he found his true love and focused
most of his energy on while staying competitive in all sports. His love of playing
goalkeeper came early and he excelled in that position from the very beginning. In
a household dominated by Baseball, it was not easy for Tyler to express his desire
to seek his fortunes as a soccer goalie, but his determination and hard work
eventually led him to the Black Watch Premier Soccer Program in Albany.
While lettering in Soccer as well as Baseball some of Tyler's highlights at Tamarac
included:
 Winning the League Championship in JV Basketball as a Freshman.
 Hitting a home run as a Freshman on Varsity Baseball on the first pitch he ever saw.
 Homering that same year in a Sectional win vs. Broadalbin.
 Being chosen Co-Captain of the Tamarac Varsity Soccer Team as a Sophomore.
 All Conference Honorable Mention Goalkeeper Wassaren League 2018.
 Section 2 Class B First Team All Star 2019 goalkeeper.
In addition to these achievements Tyler was looking forward to making major
contributions in not only Soccer but also Tamarac Baseball's quest for a sectional
and regional championship in the spring of 2020 as well as assuming kicking
duties from his older brother on the 2020 Tamarac Varsity Football Team. His
athletic career at Tamarac may have been cut short but he left his mark and looks
forward to the opportunities that lie ahead for him at Northeastern University.
We would like to congratulate Tyler on this exciting opportunity for him to continue his soccer career.