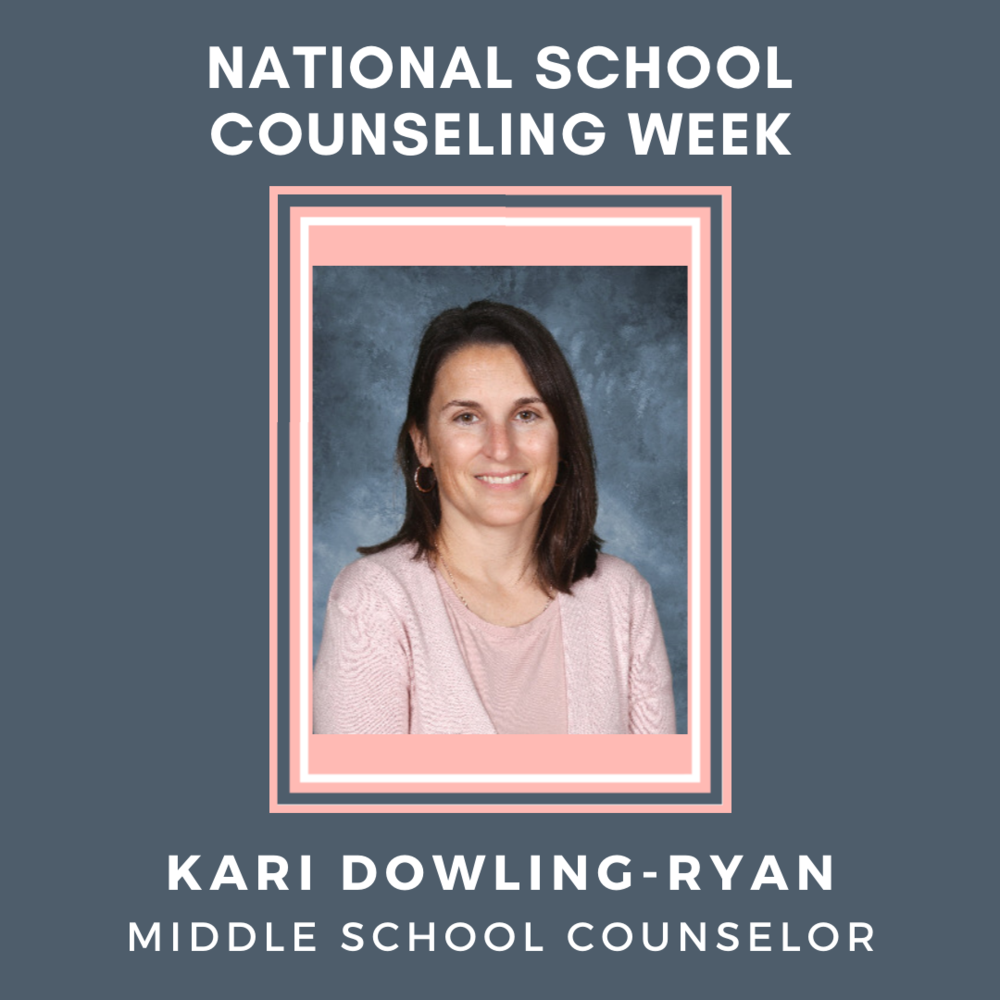 National School Counseling Week: Meet Kari Dowlin-Ryan
Brunswick Brittonkill Central School District
Thursday, February 04, 2021
As we celebrate National School Counseling Week, we would like to recognize our middle school counselor, Mrs. Kari Dowling-Ryan. Here are some facts Mrs. Ryan shared with us:
Bachelors in Elementary Education and Psychology - Keene State College, Keene, NH
Masters in School Counseling - The College of St. Rose
Grew up in Hoosick Falls - graduated from Hoosick Falls Central School
I currently live in Rotterdam with my family
I have a ten year old son
I have been at Tamarac since 2019 but have 12 years experience in school counseling
I taught 5th grade for four years - Bennington, VT and taught preschool for 3 years before my school counseling career
Favorite food: anything with pasta!
---
The Middle-level Counseling Center is located immediately on the right as you enter the Secondary School building. Mrs. Dowling-Ryan is the Counselor for grades 6, 7 and 8. She works with students in both individual and group settings. There is a sign-up sheet for students seeking assistance in her office.
Mrs. Dowling-Ryan also meets with Middle School teachers in a team setting to discuss students and their needs. Sometimes this calls for a schedule change in a student's schedule. She makes the change and communicates to the student what the change is and why it is occurring. She also meets with individual students to discuss specific classes the student will be taking the following school year, including high school classes for incoming freshman.
Mrs. Dowling-Ryan is also available for students with problems or concerns not related to academics. If a specific student has a personal problem regarding friends, home life, loss, abuse and drugs, she is there to assist and help that student resolve the situation in a healthy and appropriate manner. She runs special groups for children that have substance abuse in their family or who come from divorced or separated homes. As a mandated reporter, certain situations must be reported to Child Protective Services such as abuse or self harm.
Further information regarding the counseling center and contact information can be found here: https://www.brunswickcsd.org/o...