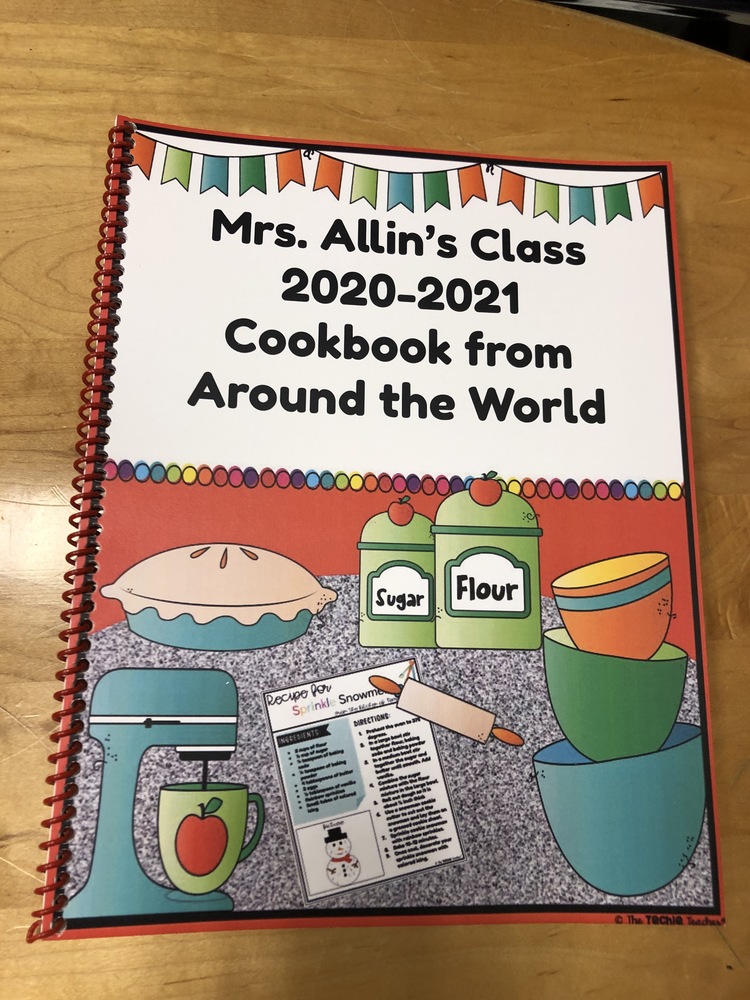 A look at: Mrs. Allin's Country Project
Brunswick Central School District
Thursday, March 04, 2021
Mrs. Allin's 3rd grade class finished a country project where each student researched a country of their choice, created a google slides presentation, and made an authentic recipe from their country. The class put together a class cookbook that was generously printed by our PTSA.
Some delicious examples are Egyptian Koshari, Bo Luc Lac from Vietnam, Spanish Paella, and Irish Coddle. Anyone with a sweet tooth may enjoy Mexican churros, Kourabiedes from Greece, Italian Ginettes or Icelandic spice cake. Students created these dishes and more with the help of their families at home.
Mrs. Allin is so proud of them and all of her students want to thank the PTSA for making the cookbooks!