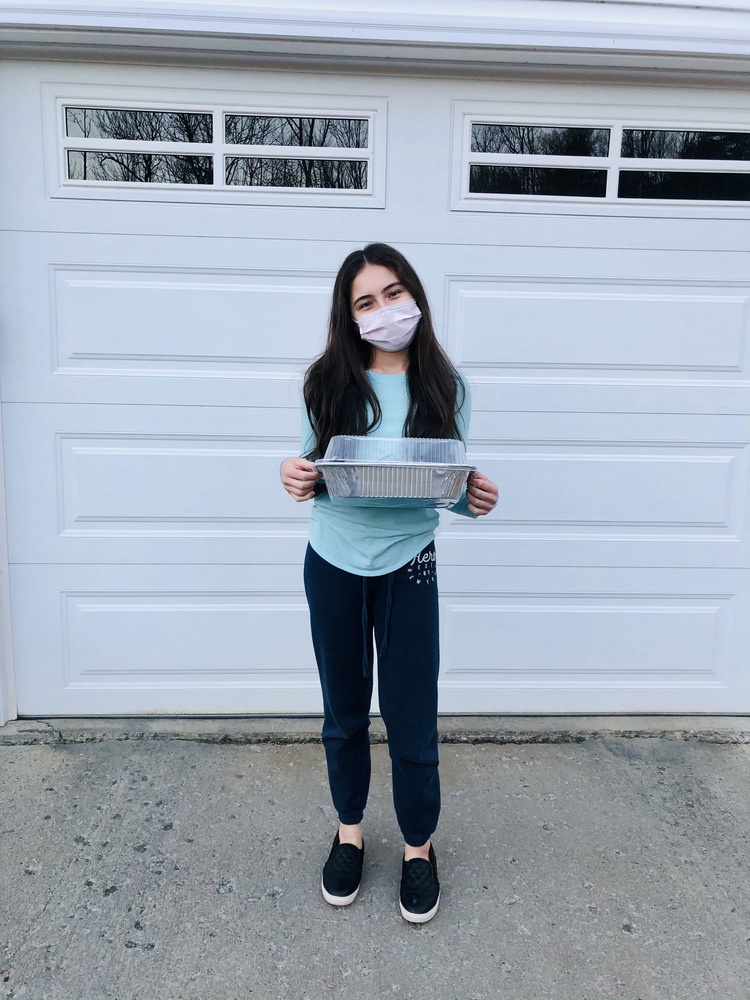 Student Senate Service Project
Brunswick Brittonkill Central School District
Thursday, March 25, 2021
If it was a traditional year, Ms. Rolston would have set up a day for the High School Student Senate group to go to Joseph's House, cook, and serve the residents. However, they had to think outside of the box and it was a success.
Joseph's House is a homeless shelter in Troy. About 40 residents are fed 3 meals daily. The High School Student Senate members wanted to help out. Last Saturday the students completed a service project. They made enough meals for a few days. They cooked the food at home and Ms. Rolston drove to everyone's home to pick up the meals. She then delivered the food to the shelter.
It was a beautiful day and the kids were so happy to help others in need. One of our 10th grade students said that this was the highlight of her weekend.
Pictured: Rylee, Grade 10