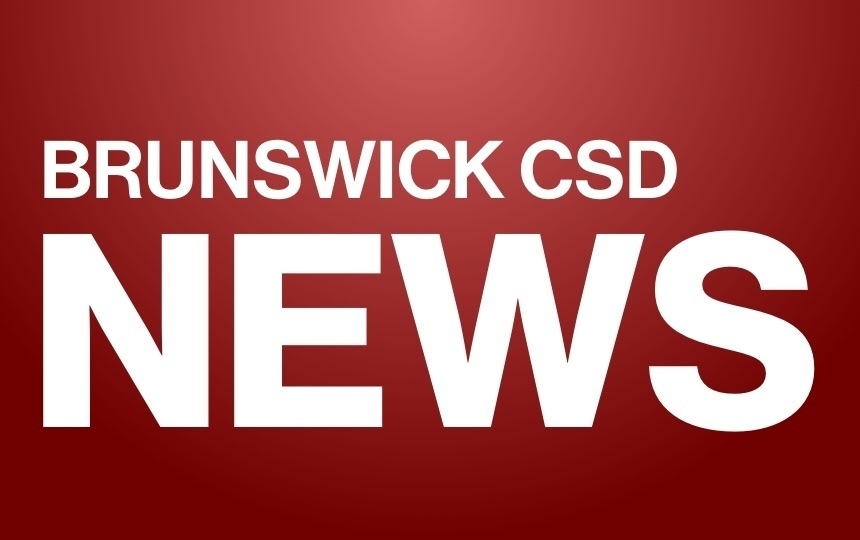 eNews Weekly Update from Mr. Rizzo - Week Ending May 14, 2021
Mr. Kenneth Rizzo
Friday, May 14, 2021
Dear Secondary School Families:
I hope you are well and enjoying the sunshine! It looks like we are in for a great stretch of weather. Our seniors and some of the juniors who are attending the prom later should have a perfect evening for the event. This year an incredible amount of time and planning went into organizing a fun and safe event for our seniors. A huge thank you to our senior class advisors Ms. Frank and Ms. Labshere. We are all very excited to see the smiles on your child's face this evening. Our seniors certainly deserve every minute of it! I am looking forward to returning to the same venue where my senior prom was held in 1997 - crazy how fast time flies! A more serious side of social gatherings outside of school is the traveling to and from Birch Hill. As your son or daughter prepares to drive off for a late night, I implore parents/guardians to remind them about making responsible decisions. Growing up in a rural area very similar to Brunswick, I've seen far too many times how even the best students can make a split second bad decision that can change lives forever. Thank you for your continued support at home - stay tuned for the pictures!
Next Steps Day (Continued): I wanted to share another great photo from Next Steps Day. Great job Alyssa and best of luck at Sage next year!
College Caravan: A reminder to our juniors that the College Caravan will be here from 8:30 - 9:50 on Monday. With so few in-person events this year, this will be a tremendous opportunity for our students to meet face to face with college representatives and begin planning for life after Tamarac. Students will need to leave class at their designated time on Monday - please contact your counselor if you have any questions on the schedule. Thank you to our counseling department for organizing!
Budget Vote Tuesday: A reminder that our yearly budget vote will take place May 18 from 8:00 a.m. to 8:00 p.m. in the multipurpose gymnasium. Please do not forget to come out and vote in support of the proposed $26,809,812 budget for our students for the 2021-2022 school year!
8th Grade Moving Up Day: In case you missed it, here is all of the information for the 8th grade moving up ceremony on June 24. A reminder to parents that any 8th grade student that does not pass their 8th grade coursework will not be eligible to participate in the moving up date ceremony on June 24.
https://docs.google.com/document/d/1PfpBwnquyLCNKmdbtgojLPSdBbV85gErE8qMIO-VHrE/edit?usp=sharing
Senior Picnic: Please join the Brittonkill PTSA, as it teams up with senior class advisors to provide the class of 2021 with an EPIC end of year picnic! We want our seniors to know how loved they are and send them out with a bang! The picnic is being planned for June 15. Your donations will be used towards:
Breakfast/Brunch- Catered by B-Rads Bistro
Obstacle and Waterslide Inflatables
Tea Booth- Set up by Identical Nutrition
Selfie Booth- Local Photographer
Suggested donation is $20.00 though any amount will help us reach our goal!
Donations can be made in any amount here: https://brunswick.memberhub.store/store/items/751630
**Parents of Seniors: we need a few volunteers for this day! Please send us a message if you are interested.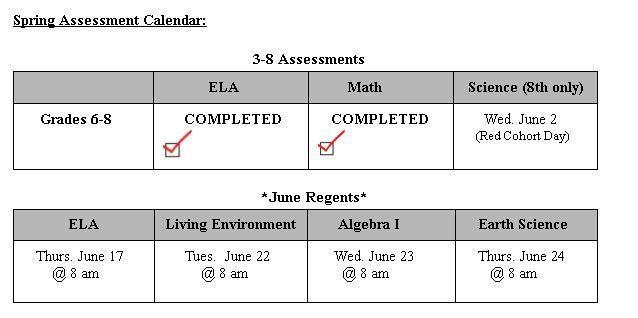 *If you are a high school parent/guardian, please be on the lookout for a letter containing all the information you need to know about our June Regents exam. It will be coming out digitally sometime next week.
Health/Wellness: **IMPORTANT** Please be sure to complete the daily screening survey before sending your child to school each morning. Your child should be kept home if they are experiencing any symptoms consistent with COVID. If your child's symptoms are improving AND they are fever-free for at least 24 hours without the use of fever reducing medicine, they may return to school with a note from their doctor with an alternate diagnosis clearing them to return to school OR a copy of their negative COVID test result. We appreciate your help in keeping our school safe for everyone!
Calendar:
Monday 5/17 BLUE Cohort, Tuesday 5/18 RED Cohort, Wednesday 5/19 WHITE Cohort, Thursday 5/20 BLUE Cohort, Friday 5/21 Grades 6-12 Virtual
***Due to an unused snow day, there will be no school on Friday, May 28 ***
Have a great weekend! #TamaracStrong
Sincerely,
Ken Rizzo
Principal, Tamarac Secondary School