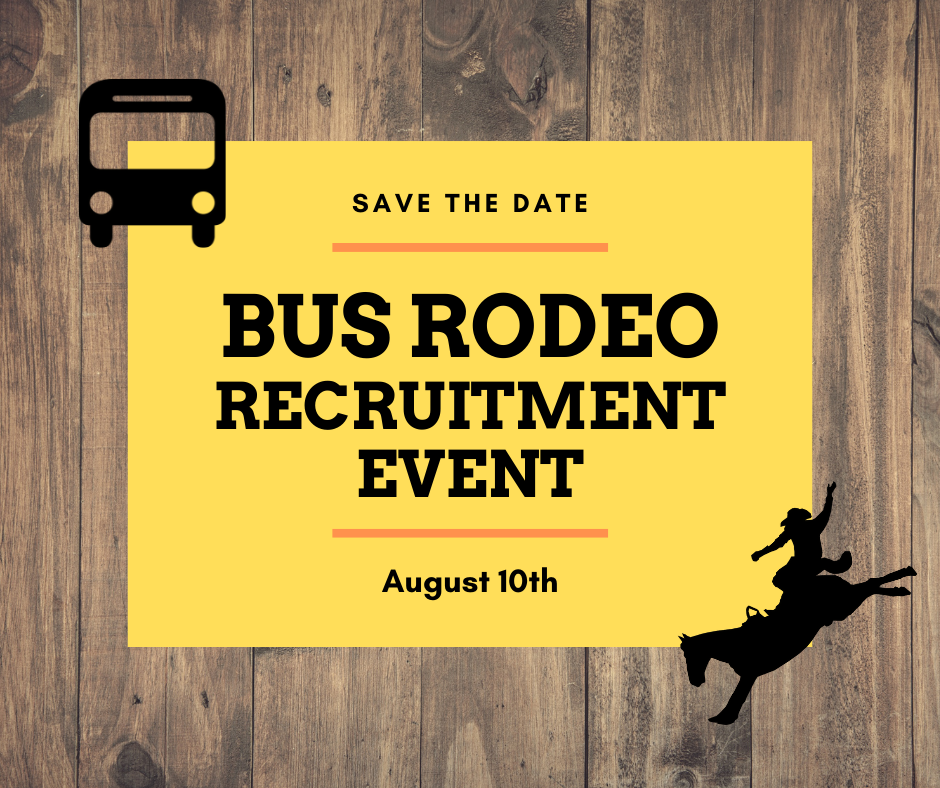 Bus Rodeo Event
Brunswick Brittonkill Central School District
Thursday, July 29, 2021
Join us for our "Bus Rodeo" on August 10th
Ever thought about driving a school bus but unsure if it is for you? Brunswick Central School District is holding a Bus Rodeo on Tuesday, August 10 from 12 p.m. to 4 p.m. in the District parking lot.
INTERESTED IN DRIVING A BUS FOR TAMARAC?
Then come on by on August 10! Interested drivers must be at least 21 years old and possess a valid driver's license.
Our drivers/trainers will provide assistance and answer any of your questions onsite. Information and study materials to obtain a CDL Class B license will also be available.
If you have any questions before our Bus Rodeo on August 10, Brunswick Brittonkill Transportation Supervisor, Whitney Colvin, will be happy to speak with you via phone (518-279-4600 ext 2821) or email (wcolvin@brunswickcsd.org).
*Cowboy hats optional!