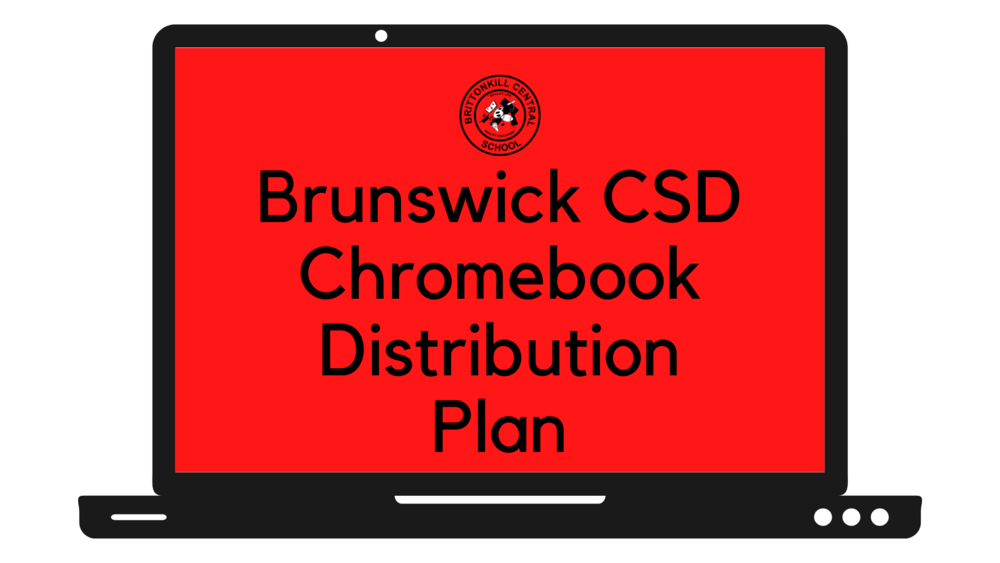 2021-2022 Chromebook Distribution
Brunswick CSD
Friday, August 13, 2021
Chromebook Distribution for 2021-2022 School Year

For the 2021-2022 school year, all students Grades 1-12 will be issued a school owned Chromebook. Anyone who still has a Chromebook from last year (2020 - 2021) should drop it off during one of the pick up times listed below.

Elementary students (Grades 1-5):
Chromebooks will be issued and used in school only.
Elementary students will not transport Chromebooks from school to home unless there is a building closure or classroom quarantine.

Middle School students (Grades 6-8):
Chromebooks will be distributed in class during the 1st week of school.
Students who have not provided a parent signature and driver's license will not be allowed to take the Chromebook until signed paperwork is done.

High School Students (Grades 9-12):
Chromebook pick up will be the week before school begins
Students with the last names A-L will pick up Tuesday, August 31st
Students with the last names M-Z will pick up Wednesday, September 1st
We will also be available on Thursday, September 2nd for any student who was unable to make their scheduled pickup.
Times for all 3 days will be 9-12 am and 4-7 pm
Location for pick up is the HS Lobby
Students who have not previously provided contact information will need a parent or guardian with a valid driver's license at pick up.
ONLY HS student Chromebooks will be available at these times.
If you have any questions or concerns, please reach out to Anthony Denovellis at adenovellis@brunswickcsd.org