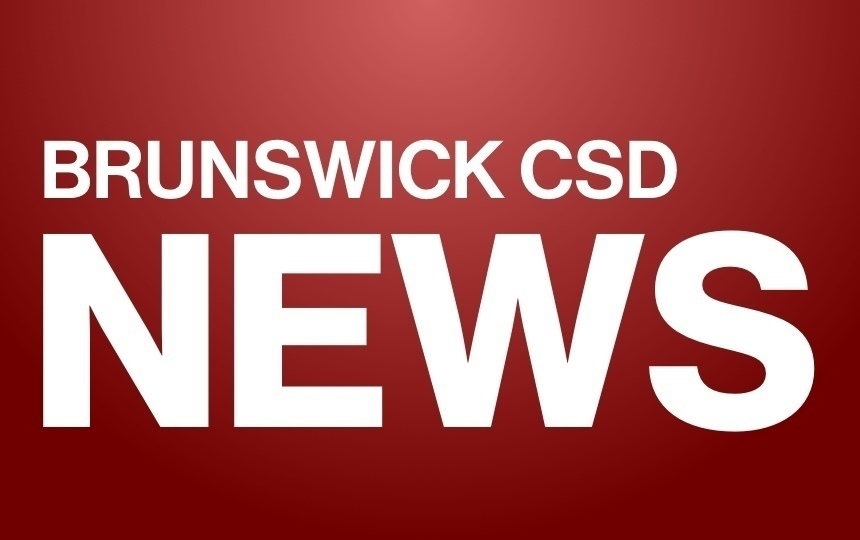 eNews Summer Newsletter from Mr. Rizzo
Mr. Kenneth Rizzo
Tuesday, August 24, 2021
Dear Parents/Guardians and Students:
I hope this letter finds you well and enjoying the last few weeks of August. The summer has a way of zipping by in the blink of an eye. This is always a busy time of year as we continue to plan for the first day of school and a return to in-person learning on Thursday, September 9. While we await final details that will impact the full reopening plan, I wanted to share some important information for our parents and caregivers.
Student Schedules: Students and their families may view their schedules on the parent portal beginning on Wednesday, August 25. The high school course selection process that traditionally begins in the late winter/early spring was particularly challenging this time around due to hybrid learning and students not always being physically present last spring. Our counselors did a commendable job of working with your child to overcome these obstacles. The result is a personalized schedule that strives to meet the needs and interests of your child while reducing conflicts and balancing class sizes. Once you have viewed the schedule you may reach out to your child's assigned counselor with any questions. Please note that Wednesday, September 8 is the last day to make any schedule changes. While we do not anticipate there will be a need for significant changes, there may be some students with conflicts that need to be corrected. Please note that due to health and safety protocols and balancing of class sizes, study halls and lunches may not be changed.
Counselors: Beginning with the 2021-22 school year, all three of our counselors will be transitioning to working with students in grades 6-12. We anticipate that this will be a very positive change for our students and their families as it provides greater continuity and the opportunity to build even stronger relationships. Rebalancing the counselor caseload also allows us to better attend to the social, emotional, academic and college/career needs of every child. The name of your assigned counselor can be found on your schedule. We are also excited to announce a new counselor that will be joining the team very soon.. Once the new hire becomes official, we will be sending out additional information. For now, here is the breakdown of student-counselor assignments:
Students with the last name that starts with A-F: Paige Collins, pcollins@brunswickcsd.org

Students with the last name that starts with G-M: Kari Ryan, kryan@brunswick.csd.org

Students with the last name that starts with N-Z: New Counselor (TBA soon)
Our Counseling Center may be contacted by email or by phone at (518) 279-4600, ext. 2406. Until our new counselor is in place, any student whose last name begins with N-Z maymay contact Ms. Collins or Ms. Ryan for immediate assistance.
Lockers: The tentative plan for the upcoming school year is to provide your child with the option of using an assigned locker. All students will be assigned a locker; we ask that they not loiter at their lockers and make every effort to limit the amount of trips throughout the day. This will reduce hallway congestion and help us to maintain appropriate physical distancing. Please be on the lookout for an email that contains your child's locker assignment and combination. The email titled "LOCKER ASSIGNMENT: 2021-22" will be sent to your child's account sometime during the last week of August. You may contact Andrea Lammerts, (alammerts@brunswickcsd.org) Middle School Office/Counseling Center Secretary if your child does not receive this correspondence in their inbox by September 3.
Transportation:
Regular instructional start and end times for the HS/MS are 7:30am - 2:11pm.

Pickup and dropoff will be on the side of the building facing the elementary school.

Doors to the building will be open at 7:15am for student dropoff. Please do not drop your child off earlier as the doors will be locked and we do not have supervision for students prior to this time.

Students that are driving or riding home will be dismissed at 2:11pm.

11th and 12th grade students will be permitted to drive. Students requesting to drive should return the application to Andrea Lammerts at alammerts@brunswickcsd.org

Please continue to check your student emails for additional information on designated parking locations. Here is a link to the application: https://5il.co/i04r
Attendance: Attendance will be taken daily in homeroom/period 1 and then period by period. Studies have found that by 6th grade, chronic absence in school becomes a leading indicator that a child will drop out of high school. Please be aware that we will be in communication with families, beginning with letters and/or phone calls, and home visits should concerns arise with your child's attendance. More serious cases of chronic or undocumented absenteeism may be referred to Rensselaer County Probation. We understand that your child may occasionally miss school due to illness - please do not send them into the building if they do not feel well. You should contact Andrea Lammerts in the attendance office to report all absences. Students are responsible for any missing instruction and work while not in school. Most importantly, please continue having conversations with your child about the importance of daily engagement with their teachers and their school work; this is especially important as we shift back to in-person learning this fall.
6th Grade Orientation (and ICE CREAM!): A reminder to families of our incoming 6th graders that our orientation program will take place from 8-2pm on Monday, August 30. Students will need to be accompanied by a parent or guardian. This will be a great opportunity for your child to meet their counselor, some of the instructional staff, and familiarize themselves with their classrooms, lockers, etc...National Junior Honor Society students will be on hand to give tours. If you are unable to attend, the information will also be made available to students on the first day of school.
Students who attend 6th grade orientation between 12 and 2pm will be able to enjoy ice cream sundaes with the principals and counselors! We look forward to seeing many of you on Monday!
College Kick Off: Our new College Kick-Off program is open to all juniors and seniors. It will take place Wednesday from 9:00am-2:00pm. This will be a great opportunity for students to learn about the college application process. Registration is still open (students must register in advance).
9th Grade Orientation: Our freshman orientation program is scheduled for Wednesday, September 8 from 2:00 pm-3pm. The program is open to all incoming 9th grade students. It is a great opportunity for students to meet new people and prepare for the start of high school. Please reach out to Ms. Brianna Rolston (brolston@brunswickscsd.org) with any questions.
There is still much more planning to be done, but I am confident that this year will have a much more "normal" feel for our students and our faculty. We are eagerly anticipating welcoming all of our students back to the building
on September 9. Please be on the lookout for additional communication from teachers and teams in the days and weeks ahead. I wish you a restful, healthy and safe end to your summer!
Sincerely,
Ken Rizzo
Principal, Tamarac Secondary School