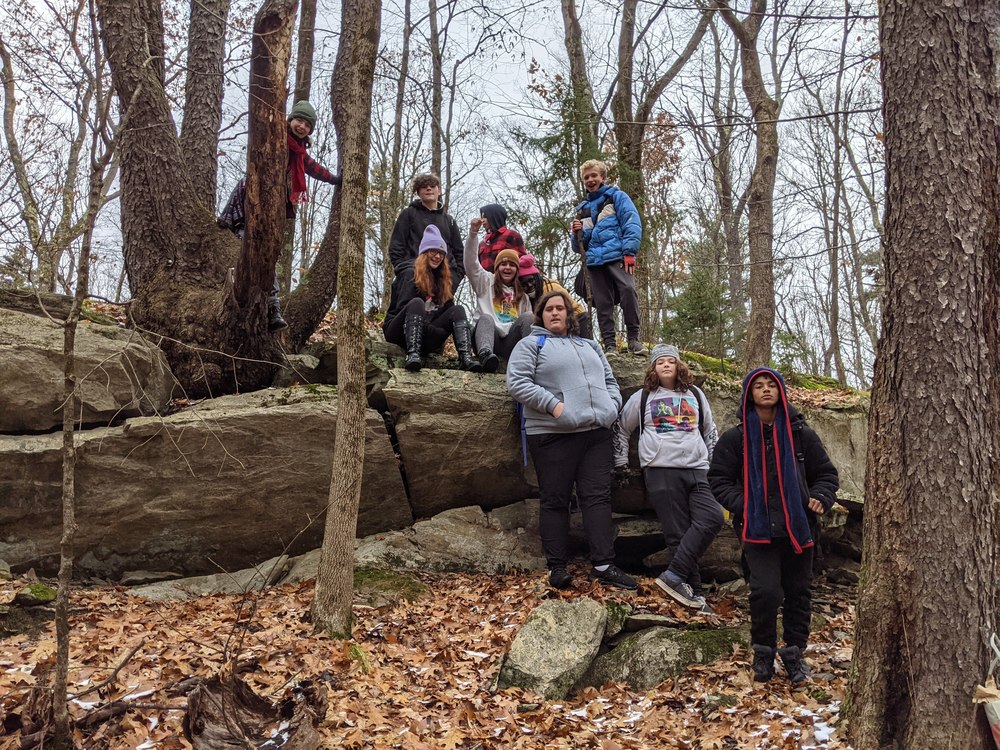 eNews Weekly Update - Secondary School - Week Ending November 19, 2021
Mr. Kenneth Rizzo
Friday, November 19, 2021
Dear Secondary School Families:
I hope you are having a great Friday! Next week might be a bit of a rollercoaster - two days of school, Thanksgiving travel, and the potential for some impactful weather. Welcome to late November in the northeast! In the event of a delay or closure, I am attaching our bell schedule options for your reference below. Hopefully we won't need it now, but I am sure we will be dusting this document off sooner rather than later. I also wanted to share some exciting news regarding musical performances. In-person winter concerts will be returning this December! Mark your calendars - on Monday, December 13 at 7pm the 6-12 band students will perform and the chorus and choraliers will follow suit on Thursday, December 16. Each student performing will receive two tickets for guests to attend the show. The concerts will not be open to the general public (only family members with tickets) but the performances will be live streamed and recorded. We are required to have all visitors wear masks while inside the building. We are looking forward to seeing you soon! Enjoy your weekend and be safe if you are traveling for the holiday.
Secondary Bell Schedules:
https://drive.google.com/file/d/1vBRG0IFT7EBPjlntumTTlY7kNkULqnuT/view?usp=sharing
Technology/Social Media Presentations: Technology plays an integral part in our children's lives; however it is also an area where we often see adolescents fall down, especially when they are expected to navigate the dangers on their own. While on one hand a powerful tool to learn, share, entertain and connect us all, technology can adversely impact peer relations, academics, and mental health. The Secondary School is partnering with local law enforcement to provide education to our students about appropriate use of technology including social media. On Monday the Secondary School will have an assembly with middle school students during period 1 and the high school during period 2. As a parent going through this myself, I want to encourage parents/guardians to set and monitor appropriate boundaries for using cell phones, laptops, social media apps, etc... and maintain open lines of communication to support healthy peer relationships, self-regulation and wellness. Thank you for your continued support.
Ski Club: With winter right around the corner it's time to start thinking about the white stuff. Ski club is back at Jiminy Peak! Scheduled dates for 2022 are Monday 1/3, 1/10, 1/24, 1/31, 2/7, 2/14 & 2/28.
Book Fair: We are getting ready for the MS Book Fair! The in-person fair will be open 11/29-12/3 during lunch and study halls for browsing. The schedule for the ELA classes to visit is below:
November 30th - 7th grade visit
December 1st- 6th grade visit
December 2nd - 8th grade visit
November 22nd - December 5th - Online shopping available for the entire community.
Team Building Field Trip: So, who signs up to hike to Dickenson Fire Tower in freezing weather?
Ten of Ms. Carlstedt's period 1 students braved the below freezing temps to conquer the trail and the tower. Preparing for the weather, managing calorie and water intake, navigating expectations and individual perspectives are a few of the preparations that were needed. Real life experiences of slipping, sliding, getting your shoes wet, walking miles with wet shoes, walking a new trail, falling, and navigating unkind comments and peer pressure is something entirely different. A lot of life lessons - a great time was had by all!
https://photos.google.com/share/AF1QipM6vPdrBD_NPEz8qptg2emfCqf2dQUGOihLY39_gBky0LnBgwtt_r9eWux9yB1-mw?pli=1&key=aWs2dWN0aGJUb28tazd6WEN6OFNMX1VVUElqb09R
eSchool Updates: Please help us to be able to reach you. Please reach out to alammerts@brunswickcsd.org if any of your personal contact information (email, cell phone, home phone, etc…) has recently changed. Thank you for keeping this information current!
Attendance Guide for Families:
https://drive.google.com/file/d/15mVsKFnWWMX6X8KgaiNs23zpHImqeTff/view?usp=sharing
Sincerely,
Ken Rizzo
Secondary School Principal