Dear Secondary School Families:
Welcome April! Besides being April Fool's Day (watch out for those pranksters), April is also Autism Awareness month. I am sharing an educator fact sheet that I hope both educators and non-educators alike will find informative.
https://drive.google.com/file/d/1Eu3Z1cKK1QvfAj5eQvL5TIIT9abcKapS/view?usp=sharing
A reminder to families that the fourth marking period begins on Monday. With 3-8 ELA testing completed, we can now begin to look ahead to 3-8 math on April 4/26 & 4/27. Regents exams will also be here before you know it. The new U.S. History & Government Regents is scheduled for June 1. I am attaching the full end of the year Regents calendar or your reference. Stay tuned for more information in the coming weeks. Finally, I would be remiss if I didn't mention that today is also a big day for the anglers out there. I'm sitting here dreaming of the kind of rainbows that swim. Happy fishing!
https://drive.google.com/file/d/1vIl1G9k3yx04KMhiCy4lPrxmVTiYs88_/view?usp=sharing
AP Exam Schedule:
May 4: AP Environmental Science
May 5: AP English Literature and Composition
May 6: AP United States History
Bengal Awards: Congratulations to our long list of Bengal Award winners for the month of March. Students are recognized by staff for demonstrating respect, responsibility, honesty, social intelligence and citizenship. Jacob Gagliardi had his name drawn and received a very special recognition. Great job by all!
Molly Mckeon
Trenden Burkhart
Hebe Ou
Isaiah Paul- Smith
Zoe Phillips
Christian Garcia
Emmalee Ryan
Aydyn Kucienski
Abiageal Maloney
Karac Goca
Luke Buckley
Gwen Boyce
Rebecca Barbara
Hailee Hennessey
Brandon Olivares X 2
Tony Guadagnino
Jacob Gagliardi
Sebastien Freyssinier
Hayden Phillips
Amber Fosmire
Ayden Lohnes
Jaiana Llanos
Teresa Kane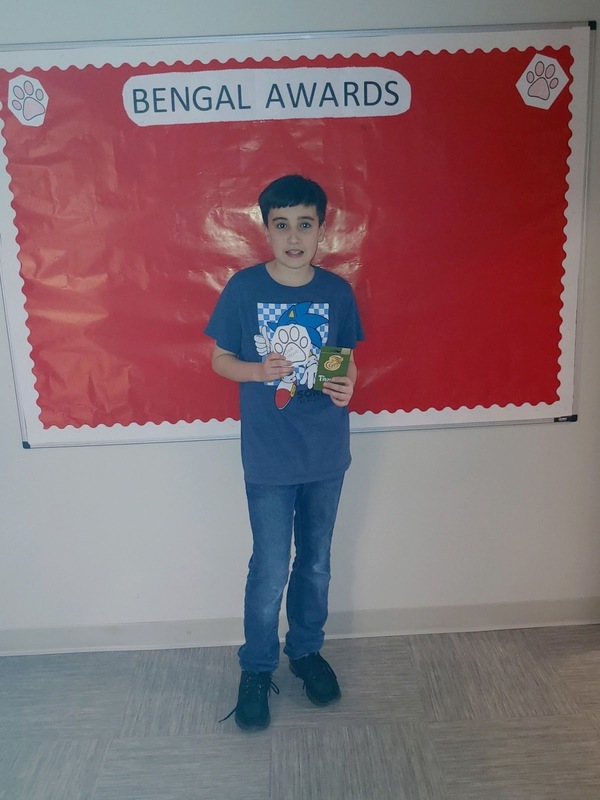 Spirit Week: The senior class picked some very creative themes for next week. We expect to have some great photos to share next week!
Mon 4/4 - Soccer Mom vs. BBQ Dad
Tues 4/5 - Night In vs. Night Out (wear something comfy & cozy or dress to the nines!)
Wed 4/6 - Country Club vs. Country
Thurs 4/7 - Tacky Tourist vs. Pirate
Fri 4/8 -
Every class vs. each other!
Freshmen wear gray
Sophomores wear red
Juniors wear white
Seniors wear black
Middle School: red
Graduation Update: Graduation is scheduled for 10:00 am on Friday, June 24. The ceremony will be outside on the football field. Each student will receive six tickets for family and friends to attend. Due to a construction project, our auditorium will be unavailable in the event of inclement weather. Families should pencil in Saturday, June 25 at 10:00 am just in case we are unable to hold an outdoor ceremony. We will notify families as soon as possible the week of the ceremony if this change were to be made.
Moving Up Day: The 8th grade moving up ceremony is scheduled for June 23 at 8:30am. Due to construction, we are tentatively planning to use the gymnasium for this year's ceremony.
May 13 Half Day: Please note the change to our calendar. May 13 will be a half day of instruction for all Secondary level students. Dismissal will be at 10:32am to allow for a half day of staff professional development. Students attending the prom must be in attendance until dismissal in order to attend the event.
Attendance Guide for Families: https://drive.google.com/file/d/15mVsKFnWWMX6X8KgaiNs23zpHImqeTff/view?usp=sharing
Sincerely,
Ken Rizzo
Secondary School Principal