On May 25th, Tamarac Middle School 7th graders hosted Civil War reenactors from the 125th New York Infantry. Students spent the day on the soccer fields and rotated between stations bringing them through daily routines of the soldiers: marching, drilling, cooking and reenacting battle conditions.
The 125th NY Regimental Association is a New York State Education Department chartered organization. This program has been practiced in various schools in the area for over 20 years. The day will conclude with a 21 gun salute, performed by the visitors.
Special thank you to Ms. Kathy Sheehan, Michelle Furlong, Kevin Onorato and the 7th grade team.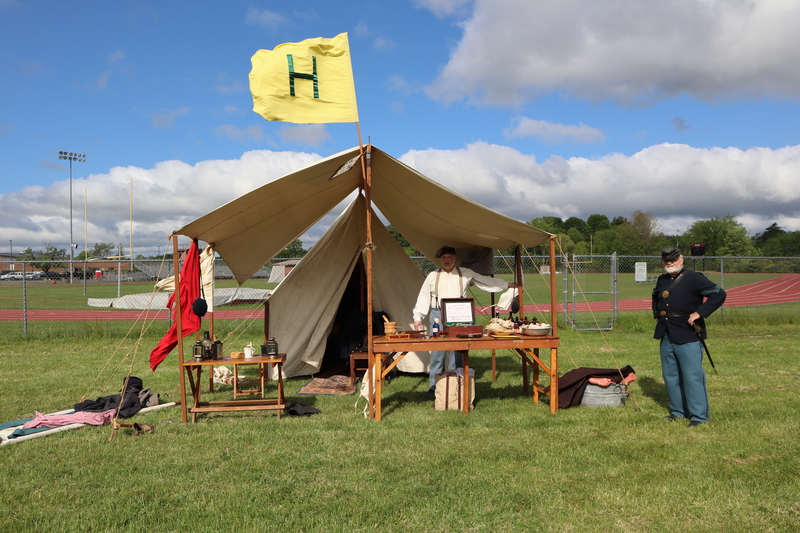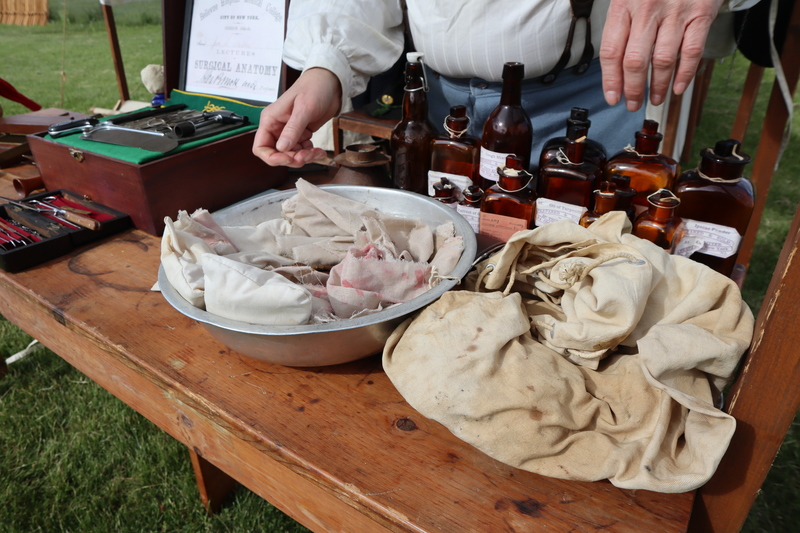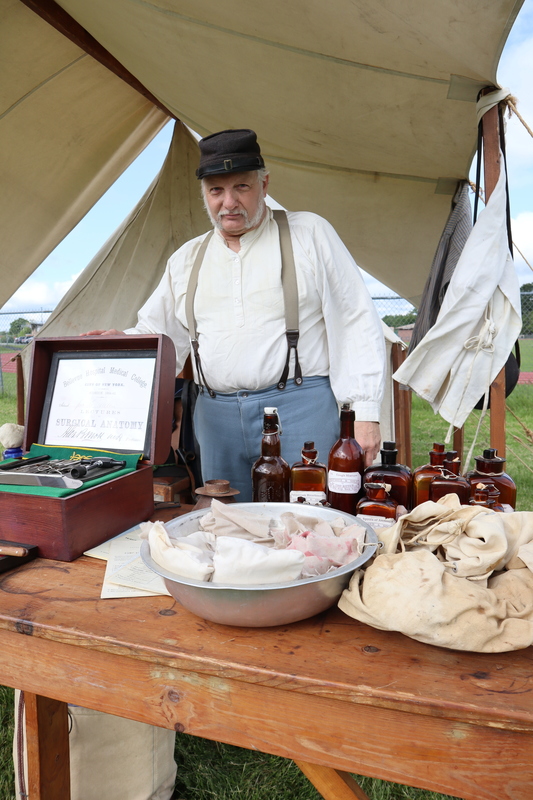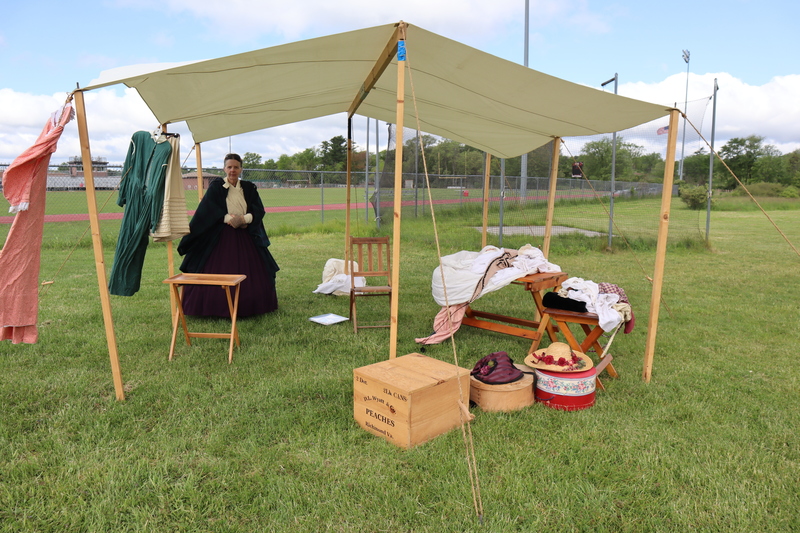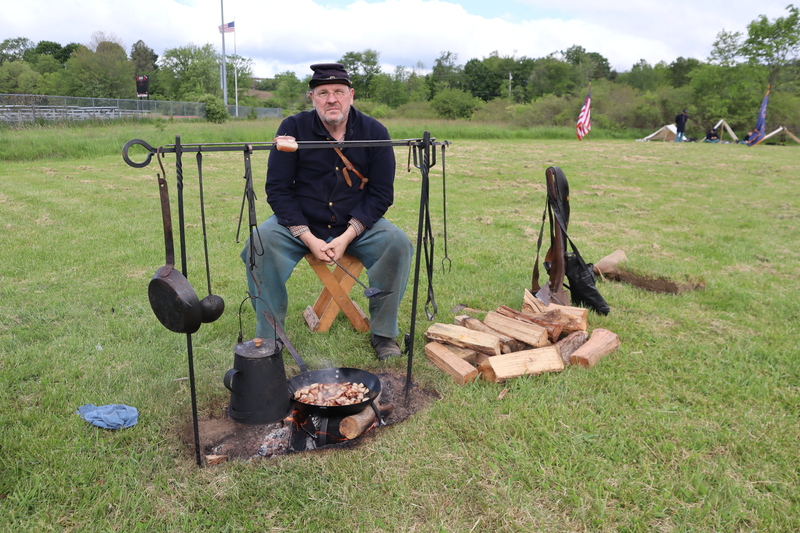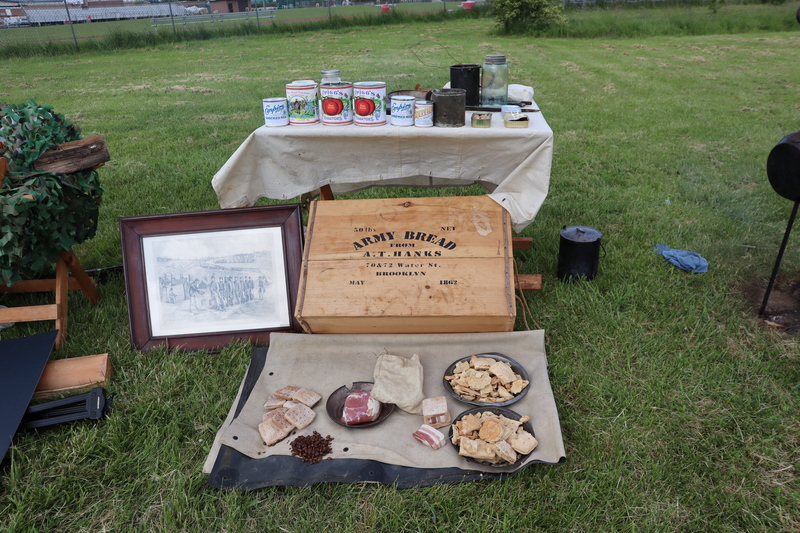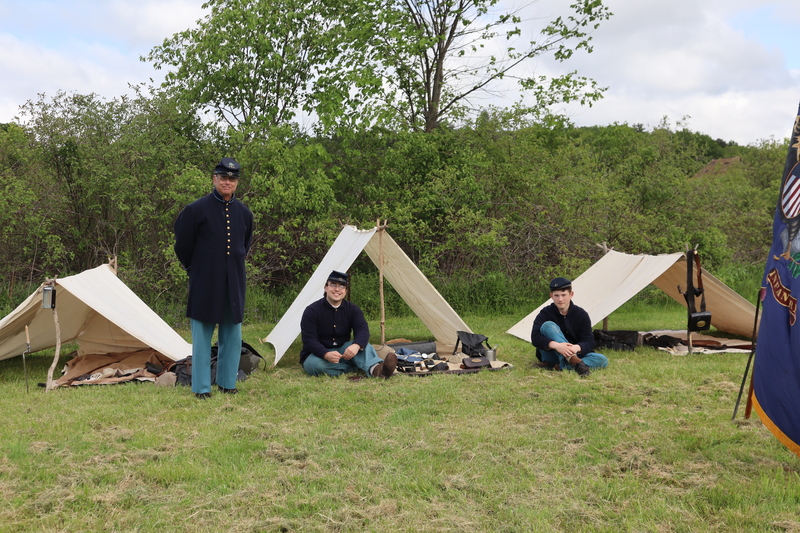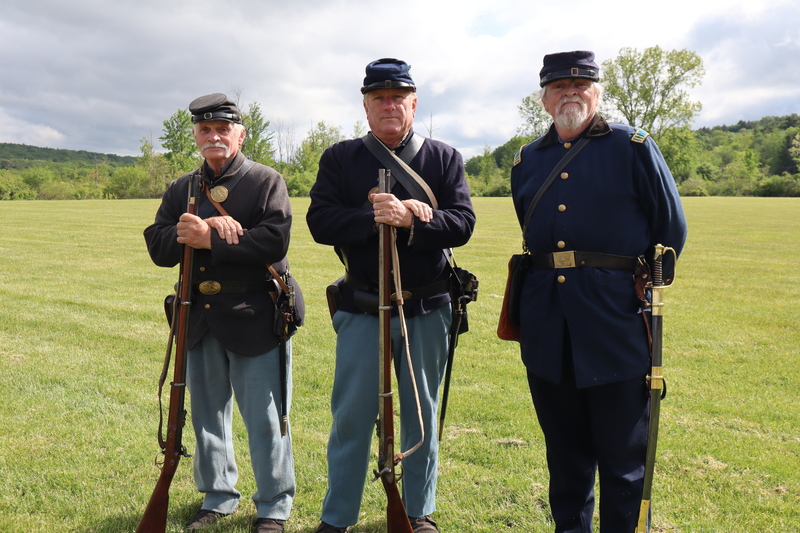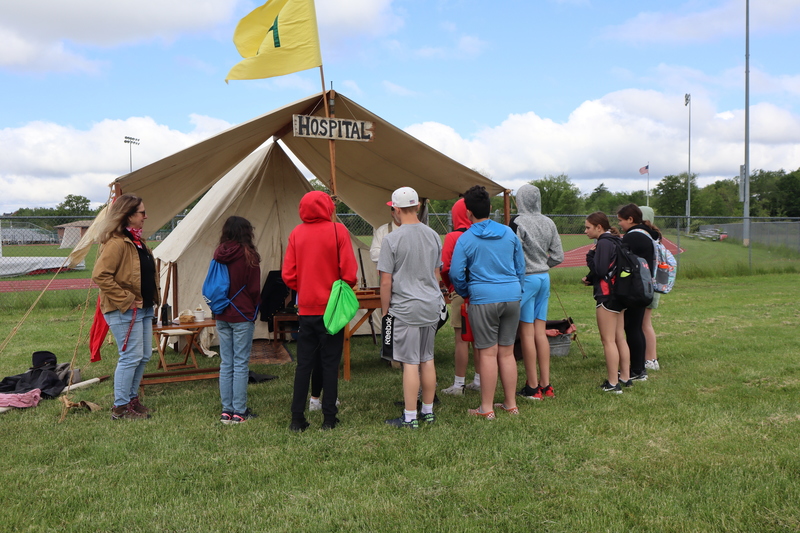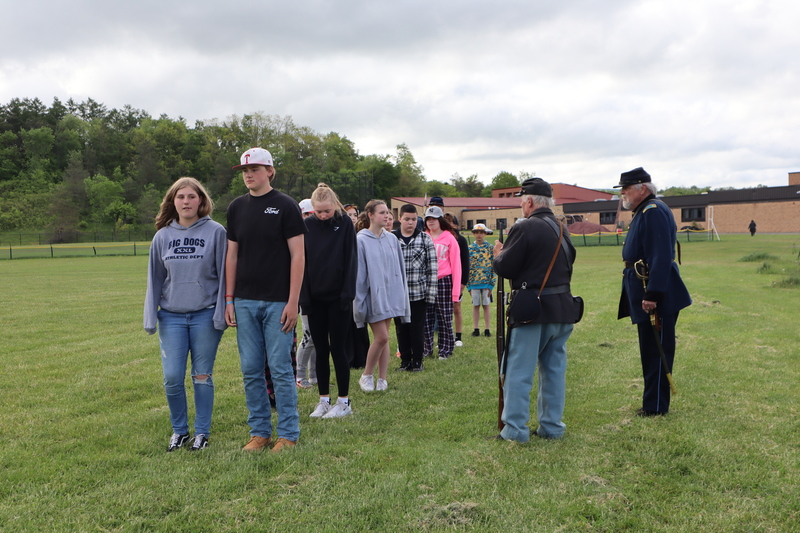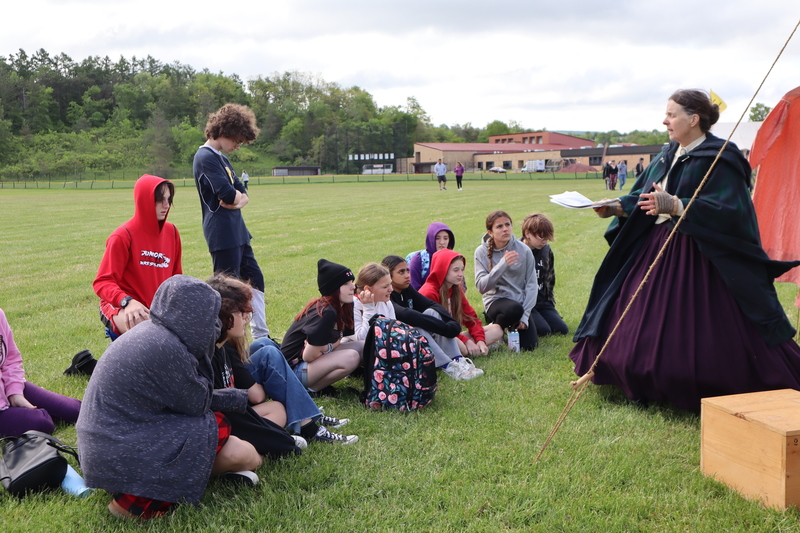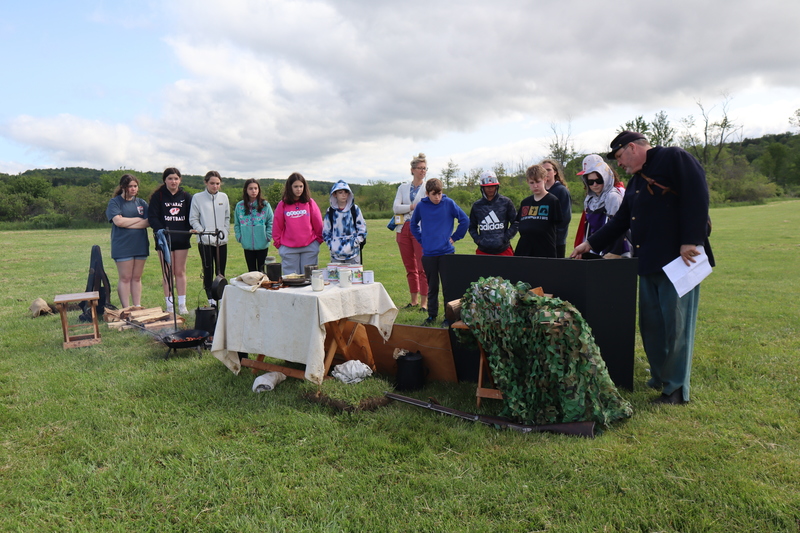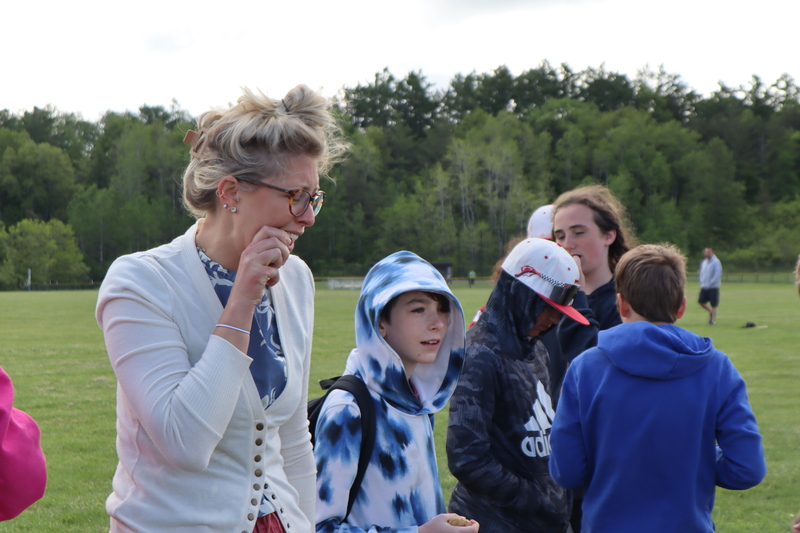 Ms. Perry trying hardtack!