Dear Secondary School Families:
Hello December! I hope everyone had a wonderful Thanksgiving recess. This week was highlighted by a two day visit from Siena basketball and Harlem Globetrotter star, Tay "Firefly" Fisher. Tay's anti-bullying and Path to Greatness programs with the middle and high school respectively seemed to really resonate. "The best assembly I've ever experienced" was expressed by some of the high school students who lined up for pictures and autographs after the presentation. We thank Tay for visiting Tamarac Secondary School and making such a strong connection with our students.
On December 6 we will be launching the new student portal. Students will receive assistance logging in for the first time and resetting their password during homeroom/period 1. Please check that your child has the ability to log in when they come home that afternoon. You will find the new icon on our district website and on the mobile app! Https://www.brunswickcsd.org/.
Please email Andrea Lammerts at alammerts@brunswickcsd.org if you need any assistance after the launch.
Bengal Awards: Congratulations to all of our November Bengal Award recipients nominated for demonstrating respect, responsibility, honesty, social intelligence, and citizenship. Brandon Olivares was our November Character drawing winner!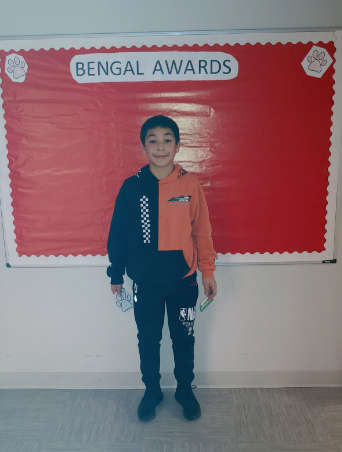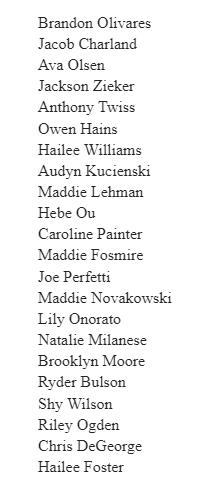 From the Life Skills Classroom: Hello! Since school started, the life skills class has tagged close to 200 articles of clothing that have been left behind in the middle/high school and the elementary school. Please take a look at our website to see if your child has lost any clothing since September. Starting December 19th, the students will be boxing up the clothing and other articles to donate to Unity House once again. We will start up again when we return to school in January. The volume of clothing lost gets overwhelming at times so please spread the word to other parents to look through this valuable website. This is the link to the site and below are two pictures of all the clothing on the racks. There's at least 20 more items getting ready to be tagged too.
https://www.brunswickcsd.org/page/lost-and-found
Holiday Hat Drive: The High School Student Senate is running a holiday hat drive for the Melody Center to help patients stay warm and feel loved during the holiday season. The Melody Center is a hospital floor located at Albany Medical Center. This floor provides care to children with cancer and other blood disorders. The goal is to collect 100 hats for children- all hats are needed including baseball hats, beanies, winter hats, etc…. Donations may be dropped in the boxes located in the main lobby of the Secondary School. The hat drive will run from Thursday, December 1st up until Tuesday, December 22nd.
School Picture Make Ups: Adirondack School Portraits will be returning for make ups on Monday, December 5. Any 6-12 student in need may get their picture taken during lunch periods (10:30 a.m. to 12:15 p.m.).
Sincerely,
Ken Rizzo
Secondary School Principal